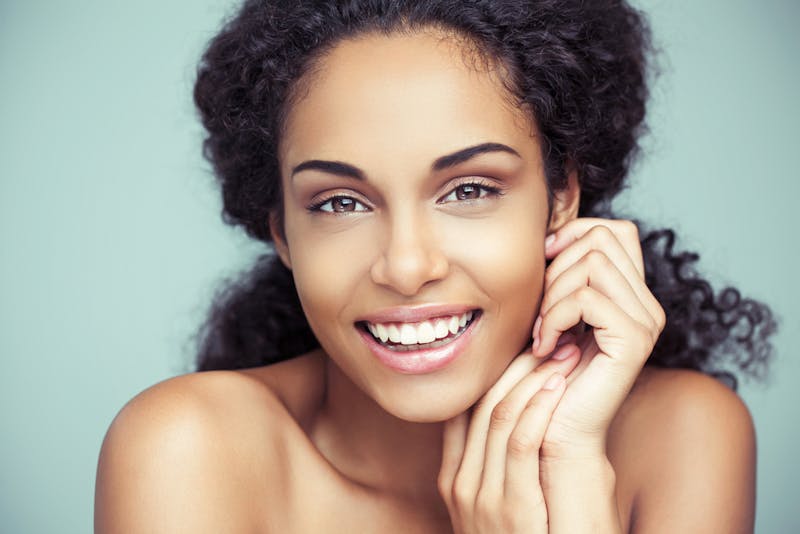 The combination of daily life, stress, pollution, and the natural signs of aging can take a toll on our skin, particularly if we live in an urban area. Although fine wrinkles, impurities, and dry skin are natural symptoms of aging, we don't have to simply accept them. Instead, there's a treatment called the HydraFacial that can help you to look and feel your best again. Here at Chevy Chase Facial Plastic Surgery in Bethesda, MD, we offer this innovative option.
What Is a HydraFacial?
No matter their age and personal situation, many people feel worn out and stressed. These everyday pressures of modern life, combined with pollution and too much sun exposure, can damage the skin of our face and make us look older or more tired than we are. By getting a simple and quick treatment, you can counteract the negative outside influences and help your skin to regain its healthy glow. There are two main aspects to this treatment. It can not only remove any impurities and dead skin cells that may have built up on your face, but it also hydrates and moisturizes your skin with serums that are applied during the treatment process. When you speak to us about your concerns about your skin, we can suggest which of our serums might be the best option for you, so you can enjoy the best results possible.
The Treatment Process
Your appointment will be quick and painless, and most patients are in and out of our clinic in around 30 minutes. The device used is called a HydraPeel tip, and you will go through a four-step process during your session. First, your practitioner will cleanse your face and remove any excess skin cells and sebum. Next, the dirt and oil that may have built up and clogged your pores are addressed with salicylic and glycolic acids. The HydraPeel tip will then remove any remaining impurities such as blackheads, dirt, and oil, and finally, it adds the serum that hydrates, nourishes, and plumps your skin. One of the main benefits of this treatment is that it's noninvasive, which means that your skin isn't cut or punctured, and thus there are very few side effects.
Preparation and Aftercare
Because the treatment doesn't require any anesthesia and only takes a few minutes, you won't have to do much before and after coming to the clinic. In fact, you can resume your normal routine straight away, and you can even wear make-up the next day. Before coming to see your practitioner, you should avoid waxing or using an epilator for at least 48 hours, and acne medications like benzoyl peroxide will also have to be stopped. The same rules will apply in the two days after your treatment, and you shouldn't come back to the clinic for laser treatments or chemical peels for around two weeks. This is to make sure your skin can adjust and gain the maximum benefit possible from your session. Your practitioner will be able to tell you more and let you know about what treatments will be appropriate in the weeks after your appointment.
Who Should Get One?
Now you know how the HydraFacial works and what you have to do before and after your treatment, you'll be wondering whether this is the right option for you. Because it's such a gentle process, almost everyone will be eligible, and you can rejuvenate your skin in this way even if you have a medical condition that precludes you from surgery. If you feel that you'd benefit from revitalizing your skin or your face feels drier than it used to in the past, you may be a great candidate. You can also benefit from the treatment if you have impurities, would like to combat the signs of aging without undergoing surgery, or have a busy life and want to enjoy a quick but effective treatment that doesn't involve weeks of rest. Let's look at the different reasons why someone might choose this solution.
You Want To Rejuvenate Your Skin
When our patients first come to the clinic, one of the most common concerns they have is the negative effect aging has on their face. You might be experiencing the first wrinkles and fine lines, or you might notice that the shape of your face has changed. Although this isn't necessarily a bad thing, it can make you feel self-conscious or less confident. The hydrating and rejuvenating properties of this treatment can help you to look and feel like yourself again. You can come to the clinic and benefit from its effects at any age, but it might be especially beneficial if you're starting to notice the first signs of aging and want to combat them early. A relaxing and rejuvenating treatment can also help you if you feel stressed or overwhelmed and simply need a treatment that can make you feel refreshed.
You Have Impurities
As mentioned above, this treatment has two main purposes, and one of them is to remove all of the impurities in your face. Many people develop blackheads because hair follicles can get clogged over time. Such issues can detract from your natural beauty, but luckily, they are easily removed during your appointment at the clinic. The combination of salicylic and glycolic acids and the HydraPeel tip will effectively restore your smooth, clean look.
Your Face Feels Dry
The other purpose of your treatment is to hydrate your face and restore its elasticity. We will discuss the current condition of your skin when you first come to see us, and we can suggest which serum might work best for you and whether you also need an add-on treatment. Many people develop drier skin over time due to sun damage, fewer natural oils, and the fact that your cells don't renew as quickly as before. By giving your body a boost around once a month, you can make sure that you retain your youthful glow despite these changes.
You Want a Noninvasive Treatment
Almost everyone wants to look as young and beautiful as possible, but not all of our patients are comfortable with undergoing surgery to achieve this goal. Some people might be worried about the negative effects or the recovery time involved in more invasive procedures, while others only have minor issues to correct and don't feel that surgery is the right option at this time. If this describes your situation, the HydraFacial could be what you're looking for. The treatment can be completed over your lunchbreak or after work, and you don't have to do anything to recover from it. For this reason, it's an easy way to keep your face looking great and combat the deterioration of your skin over time.
You Don't Have Much Time
Not everybody can take several weeks off work and their normal routine, and if you have a family, it can be even more difficult to be out of action. If you're dealing with a busy schedule that doesn't include a lot of wiggle room, this treatment could provide similar benefits as more involved procedures without taking so much time. To maintain ideal results from your sessions, you will come to the clinic once a month for around 30 minutes. This appointment will not only rejuvenate your facial features, but also your mind, as you're taking time out of your busy schedule to look after yourself. It can be a great regular break that helps you to take better care of yourself.
Our Options
When you speak to us about getting treatment, we will explain the four different serums to you and help you choose the one that works best for your skin. People who want to recharge their skin and reduce fine wrinkles will benefit from "DermaBuilder" or "Growth Factor", while those who want to reduce the appearance of sun spots should opt for "Britenol". "Sente Dermal Repair" is our newest option, and it can provide quick results in around 48 hours. We will also offer you the option of using an add-on treatment such as lymphatic therapy, blue light therapy, or red light therapy. These can help to reduce redness or acne and further optimize the look and feel of your skin.
Rejuvenate Your Skin Now
The HydraFacial is a great way to restore the smooth, youthful glow of your skin and improve your complexion. The simple yet effective treatment won't take long, but it can significantly alter the way your face looks. Call or email us at Chevy Chase Facial Plastic Surgery in Bethesda, MD today and book your first appointment. Our talented practitioners will be more than happy to meet with you and discuss your skincare needs.
---
Back to Blog