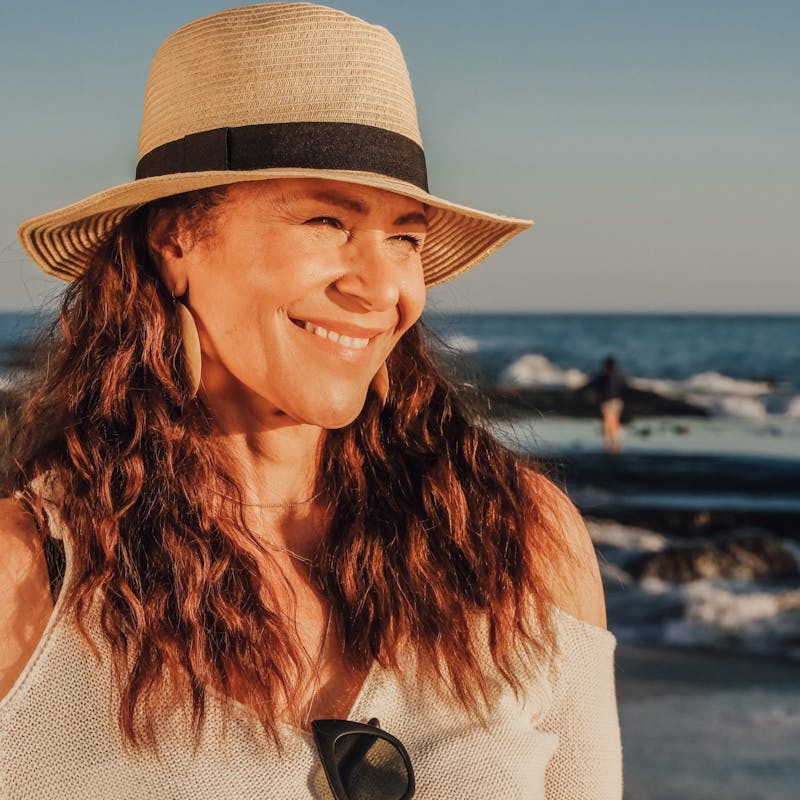 Your skin loses elasticity due to the natural decline in collagen and elastin as you age. Do you have prominent signs of aging in your facial skin as a result? There's a solution. Collagen and elastin are essential components that keep the skin firm and tight in your youth. Skin that was once smooth and tight will form wrinkles and fine lines, leading to a rapidly aging appearance. When collagen and elastin decrease in the skin, it begins to sag and droop downwards. While over-the-counter serums and moisturizers provide certain benefits, they do little to reverse signs of aging. A facelift procedure is often the best way to create a more youthful appearance when you have significant age-related changes. Chevy Chase Facial Plastic Surgery provides deep plane facelifts and mini facelifts at our office in Bethesda. Learn more about each type of facelift in this comprehensive guide.
What Is a Facelift?
Facelifts are plastic surgical procedures that aim to create a more youthful appearance in the face by lifting and repositioning the skin. A facelift can effectively smooth wrinkles, tighten sagging skin, and accentuate facial features. Patients can choose from two different types of facelifts to meet their cosmetic needs: deep plane facelifts or mini facelifts.
Deep Plane Facelift
A deep plane facelift is a procedure intended for those with advanced signs of aging. This treatment is performed most often on patients over the age of 50 who are experiencing moderate to significant wrinkles, creasing, and sagging of the skin. These age-related changes are usually very notable on the neck as well as the facial skin.
Deep plane facelifts involve fully releasing the SMAS (superficial musculoaponeurotic system). The SMAS is the connective tissue layer that sits under the skin. Releasing these anchor points of the skin allows surgeons to achieve a complete lift, repositioning the skin in a tighter, more youthful placement.
Mini Facelift
A mini facelift is a procedure reserved for patients experiencing mild to moderate signs of aging, particularly in the lower region of the face. This treatment is ideal for patients in their 40s to early 50s experiencing sagging and loss of elasticity around the jawline and cheeks. This natural process can create the appearance of a soft jaw or hanging jowls.
Also referred to as a "weekend facelift," a mini facelift is less invasive than a deep plane facelift. It involves lifting and tightening the skin around the jawline and cheeks, creating a tighter, more sculpted appearance.
Who Is the Best Candidate for a Facelift?
The ideal candidate for a facelift procedure is a patient with signs of aging in their facial tissues. These patients are typically over 50 years of age. Patients with moderate to severe symptoms of aging like deep wrinkles, sagging skin, and hanging skin around the neck are well-suited for deep plane facelifts.
Patients with mild to moderate signs of aging (mainly around the lower portion of the face) are better suited for mini facelifts. These patients may have jowls, sagging skin around the jaw, and nasolabial folds. These patients are often in their early to late 40s.
The best way to know if a facelift is right for you is by having a consultation with a cosmetic medicine expert. We will assess your skin and any age-related changes to determine which procedure is an excellent fit to meet your unique needs.
How Is a Facelift Performed?
Before having a facelift performed, it is important to understand the procedure and what it entails. Below is a breakdown of how both deep plane facelifts and mini facelifts are performed.
Preparation
Before you can schedule a facelift of any kind, you will need to receive medical clearance from your general physician.
We perform facelift procedures under general anesthesia, so it is essential to ensure that you are healthy enough to be put under for the surgery. Once you have received medical clearance, you will be able to move forward with your procedure.
We will ask you to abstain from any food or drink other than water the night before your procedure. These steps are anesthetic precautions. There is no other preparation required before your treatment.
Procedure
During a deep plane facelift, we make incisions around the natural curves of the ear and along the hairline. If your procedure includes a neck lift, incisions may extend lower. The outermost layer of the skin is then carefully detached from the SMAS, the under layer of connective tissue.
This separation allows us to lift the skin into a higher position on the face. Excess skin will be trimmed away, and the remaining skin will be placed in a tighter, more firm manner.
In a mini facelift, discrete incisions will be made along the ears to lift only the lower portion of the face. Excess skin is removed, and the remaining skin is placed more tightly. This placement creates a sculpted appearance to the lower cheeks and jawline.
Recovery
After a deep plane facelift, you will need to remain home and rest for about 14 days. For a mini facelift, we recommend staying home for about seven to ten days.
At this point, your sutures will be removed. It can take about four to six weeks to see the final results of your facelift procedure. This healing period allows enough time for tissues and skin to settle into their new positions.
Facelifts at Chevy Chase Facial Plastic Surgery
If you want to resolve age-related changes in your facial skin, like sagging skin, deep creases, and hanging jowls, a facelift could be the best solution. Facelifts can effectively lift and reposition the skin, restoring it to a tighter, more youthful appearance.
Chevy Chase Facial Plastic Surgery in Bethesda offers deep plane facelift and mini facelift procedures to help patients achieve a younger, more radiant look. Call us today to schedule a consultation appointment.
---
Back to Blog