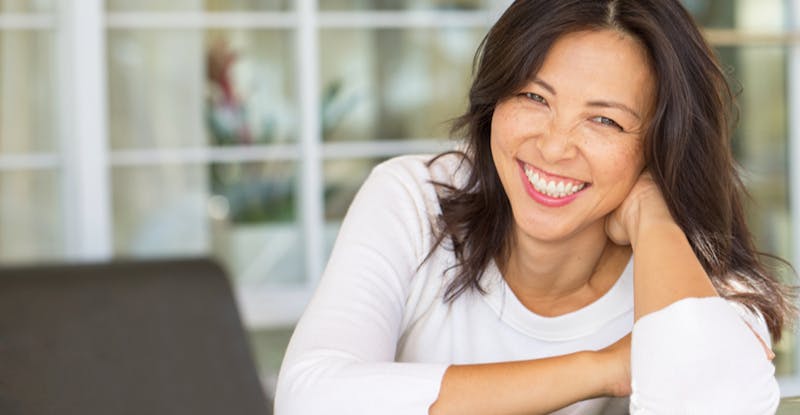 Collagen Induction Therapy, more commonly known as microneedling, is a phenomenon that became extremely popular in Europe and is now spreading to the United States. This treatment offers safe and effective results that rival those of laser treatments for the reduction of fine lines, scars, stretch marks, and blemishes. Microneedling is more effective than many minimally-invasive skin rejuvenation treatments and involves no recovery time. Your skin may exhibit some minor redness that is temporary and will fade within a few hours.
How Does Microneedling Work?
The treatment process is quite simple. We use a device covered in fine needles to create microscopic punctures in your skin. This slight wounding effect disrupts deep skin layers and triggers the formation of new collagen. New skin cells are generated, and your skin imperfections will begin to fade. In addition to requiring no downtime, this treatment offers results that are quite natural, as opposed to certain other treatments that lead to significant side effects. Aside from some normal, temporary skin redness, microneedling involves a very low risk of complications. You should be able to resume your daily life almost immediately after your treatment. The results of your treatment will build over the weeks and months after your procedure. There will be no drastic change in your appearance like with some types of cosmetic treatments. We are working with your body to offer results that are plausible and natural.
Which Conditions Can Be Treated?
Microneedling has been proven to be safe and effective for the treatment of the following conditions: Facial wrinkles and skin tone Melasma and hyperpigmentation Scars caused by acne or surgery Enlarged pores Stretch marks
How is it Performed?
Your body responds to the controlled injuries delivered by this treatment by gradually remodeling your skin. Over the following weeks and months, you should notice a gradual improvement in skin problems like scars, wrinkles, melasma, stretch marks, and hyperpigmentation.
Am I a Good Candidate For Microneedling?
If you are in good general health and not currently suffering from skin breakouts or an active skin infection, you may make a good candidate for microneedling. If you are suffering from a severe breakout or infection, you will need to resolve the condition before undergoing a treatment.
How Many Treatments Will I Need?
The answer depends upon factors like your current skin condition, genetics, and lifestyle. Generally, patients benefit from multiple microneedling treatment sessions. Patients typically have anywhere from four to six treatments and return for periodic maintenance sessions. Contact Chevy Chase Facial Plastic Surgery today to schedule your consultation! We are conveniently located in Bethesda, MD.
---
Back to Blog