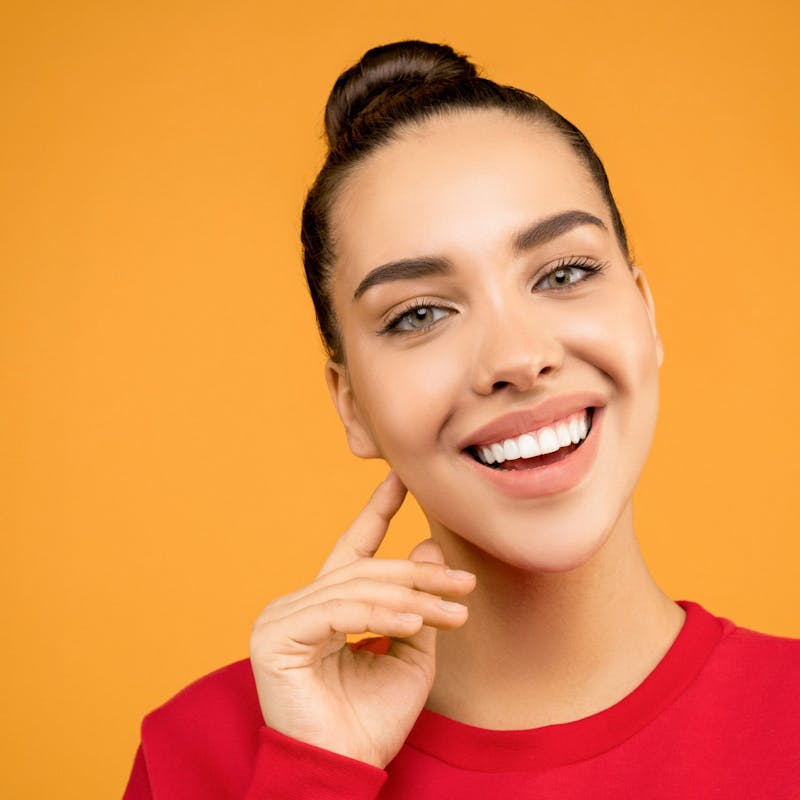 When it comes to combating the signs of aging and correcting imperfections around your face, there are many treatment options available that work. At Chevy Chase Facial Plastic Surgery, we understand that not everyone has the same skin and imperfections that they want to be corrected. That's why we specialize in a range of treatments such as Juvederm Voluma to help you get the one that works best for you and your cosmetic needs. While many of the non-invasive injection treatments available are similar, Juvederm and Juvederm Voluma injections have helped many find success when it comes to obtaining a smoother, healthier, and more youthful appearance with the effects lasting longer than other injections. If you struggle with things such as fine lines, wrinkles, or loss of volume within your face due to aging, then our professionals at Chevy Chase Facial Plastic Surgery are here to help guide you to a fuller and more youthful appearance. Between our expertise in the cosmetic field and our passion for seeing quality results, we're here to ensure that you get the treatment that works best for you.
What is Juvederm?
Juvederm is a non-invasive and non-surgical treatment that can help you combat the signs of aging by filling wrinkles, and fine lines, as well as helping add volume to shallow areas of your face. The dermal filler used in Juvederm known as hyaluronic acid helps boost your body's collagen production that allows you to naturally reduce or reverse the most common signs of aging.
Juvederm
The standard Juvederm injections can help you fill in fine lines and wrinkles throughout your face and neck regions. This treatment is a great option for those who struggle with seeing things such as wrinkles and fine lines that occur naturally over time and with age.
Juvederm Voluma
Juvederm Voluma is designed to further attack imperfections on your face that happen with the aging process. These injections not only help combat fine lines and wrinkles but also help build volume in areas that have become shallow or saggy. Juvederm Voluma can be used to help redefine and build shape in your cheeks and around your mouth and nose areas. Helping you achieve that youthful, smooth, and flawless appearance that you dream of.
Juvederm Ultra and Ultra XC
Selecting the right formula for your Juvederm treatment is crucial when it comes to seeing the results that you want. With Juvederm Ultra and Juvederm Ultra XC, you get a finer formula that can treat deeper lines and wrinkles within the face.
With Juvederm XC, your customized formula is mixed with a lidocaine solution so that it minimizes discomfort when it comes to getting your injection. The XC in the Juvederm formula is just that, meaning that your injection will have that mixture of lidocaine to increase your comfort during treatment.
Which Juvederm Treatment is Right For You?
Here at Chevy Chase Facial Plastic Surgery, our cosmetic experts can help you select the Juvederm treatment that is right for you. Depending on your desired results, and the severity of areas treated, we have the experience and knowledge to get you the right formula when it comes to finding a Juvederm formula that is right for you.
The Juvederm Process
Since the Juvederm injections are non-invasive and non-surgical, the treatment can typically be finished within 15 to 60 minutes. However, like any other cosmetic treatment that you receive, it's always best to understand that some may be better suited than others depending on your specific needs and areas of treatment.
Your Initial Consultation
The first step in your journey towards obtaining a smoother and more youthful appearance using the Juvederm treatment is to talk with your qualified provider. Together, you'll be able to discuss your specific needs and concerns as well as whether or not Juvederm is the best treatment option for you. At Chevy Chase Facial Plastic Surgery, our team can help review your areas of concern to help you select the appropriate treatment option or Juvederm formula for you.
The Procedure
Having an effective treatment that only takes between 15 and 60 minutes makes it easy to find the time that fits your busy schedule. Using your previously discussed Juvederm formula that you and your provider have both decided would work best for you, you'll sit comfortably while the treatment is administered via injection. If you experience slight discomfort, an XC formula can be used to help numb the treatment areas so that the process is as easy and pain-free as possible.
Recovery Time
While recovering from your injection you might notice minor swelling and bruises around the injection site. This should ease within the two weeks leaving you with a fuller and youthful appearance that you'll be proud to show off.
During your recovery, it's important to take proper care of your injection area by keeping it clean and following your doctor's instructions. Some of the things to keep in mind while recovering include:
Avoid topical products around the injection site
Avoid unnecessary sun exposure
Do not wax, tweeze, or use hair removal cream on the treatment area
Avoid the use of anti-aging products
Do not use products that contain alcohol
How Long Does Juvederm Last?
With Juvederm, you'll get to enjoy lasting results that outshine other injections such as Botox or Dysport with most results lasting between six months to a year. Juvederm Voluma has been reported to last even longer, with many enjoying the results for up to two years!
Your Juvederm Treatment Experts in Bethesda
Whether you're in the Bethesda area or not, Chevy Chase Facial Plastic Surgery wants to help you get the right cosmetic treatments that work best for you. We're passionate about the results that we provide our clients, and strive to help every individual feel more confident and secure within their skin.
---
Back to Blog