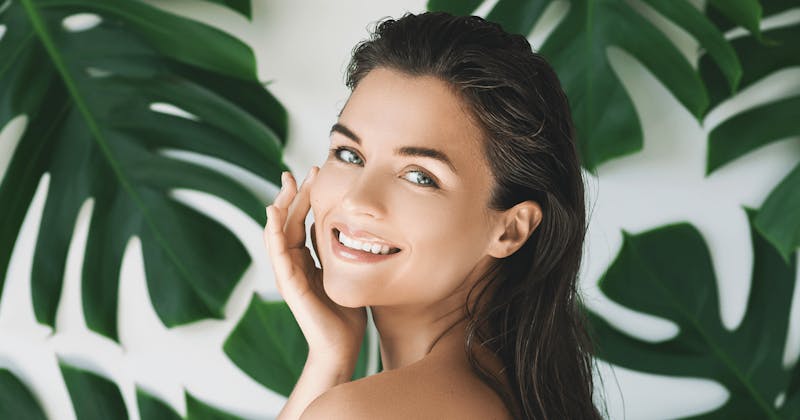 Have people started to tell you that you look tired, no matter how well rested you might be? This could be a sign that you have drooping skin on your upper eyelids or excess fat beneath your eyes. If you want to gain a more youthful and rested appearance, it's time to consider blepharoplasty, or eyelid surgery, from our experienced surgeons at Chevy Chase Facial Plastic Surgery. If you are considering blepharoplasty in Washington, D.C., here is everything you need to know about whether you are a good candidate and what you can expect from the procedure.
What Is Blepharoplasty?
Patients who want to refresh their appearance with a more youthful and energized look should consider a blepharoplasty procedure. This surgery can be performed on the upper or lower eyelids or both, although each area requires slightly different techniques.
Understanding what will take place during surgery gives you peace of mind when it comes time for the procedure. Here is what you can expect from upper or lower eyelid surgery. Both of these are performed on an outpatient basis in Washington, D.C.
Upper Eyelid Blepharoplasty
Having loose or excess skin above your upper eyelids can lead to problems with more than just your appearance. This issue can also cause problems for your sight when your skin obstructs your field of vision. Fortunately, this skin can be tightened or removed through a blepharoplasty procedure.
Our doctors will make a small incision in the crease of the eyelid, making the lasting appearance of your surgery almost invisible to the rest of the world.
Lower Eyelid Blepharoplasty
As you age, many people start to develop pockets of fat in the area directly beneath the eye. This excess fat results in bulging eyes or heavy bags that most people correlate with exhaustion, giving you a tired appearance. Lower eyelid surgery can remove this excess fat and some of the loose skin to make you look more energized.
The incision for this type of blepharoplasty will be made on the inside of the eyelid or beneath the lash line. Our doctors want to make the smoothest possible transition between your eye area and the cheek underneath.
Are You a Good Candidate for Eyelid Surgery?
How do you know if you are a good candidate for blepharoplasty in Washington, D.C.? If you are struggling with a few of these symptoms, you may want to consider booking a consultation with our board-certified surgeons:
Bags under the eyes that often signal exhaustion
Aging around the eyes that contributes to an older appearance
Unwanted skin in either the upper or lower eyelids
Changes in vision due to excess skin
Patients who struggle with any of these symptoms and want to see powerful results should contact Chevy Chase Facial Plastic Surgery to learn more about how a blepharoplasty procedure can improve their appearance.
Benefits of Eyelid Surgery
Before the procedure, many patients report that others make comments that they appear tired, moody, or even older than their age. Eyelid surgery holds the most benefits for those who have noticed some of these symptoms of aging around the eyes.
There are many more positive results of having eyelid surgery to improve your appearance. This procedure is extremely specific, as it targets a small part of your body that can make a big difference in your looks.
Most people who book a blepharoplasty report that they look more rested following their surgery, although they may have always appeared exhausted before, regardless of how much sleep they had.
Lower eyelid surgery also contributes to a more youthful appearance in the upper cheek area. Our doctors will not only remove excess fat, but they will also trim excess skin and tighten the area.
If you have been having issues with your vision due to excess skin, your sight is often restored to its former capacity when the drooping skin is removed and tightened.
Procedure for a Blepharoplasty in Washington, D.C.
The first step to booking your eyelid surgery is to come into our office for a consultation. This is your opportunity to meet our doctors, ask your questions, and start to feel comfortable with our practice. We will take the time to review your aesthetic goals, conduct an examination, and go over your medical history.
Once you decide that blepharoplasty is the right option for you, then you will schedule separate appointments with your primary care doctor and an ophthalmologist to get cleared for surgery.
You will have one more preoperative appointment with our surgeons, where we will explain what to expect during your surgery and give you tips for your recovery.
All of our procedures are performed at Georgetown University Hospital in Washington, D.C., or the Suburban Outpatient Surgery Center in Bethesda, MD.
Sometimes, we recommend that patients combine a blepharoplasty with other procedures to further enhance their appearance. For example, a brow lift can help to correct brow areas that have started to droop. Brow lifts or other cosmetic procedures can enhance the effects of eyelid surgery.
Booking Your Consultation
Are you ready to experience the benefits of eyelid surgery to improve your appearance or vision? The first step to getting this procedure is to book your initial consultation with Chevy Chase Facial Plastic Surgery, where our skilled surgeons and friendly staff will meet with you to go over your goals and explain the procedure in greater detail.
When you are ready for your blepharoplasty, call us or schedule your virtual consultation online with us today!
---
Back to Blog