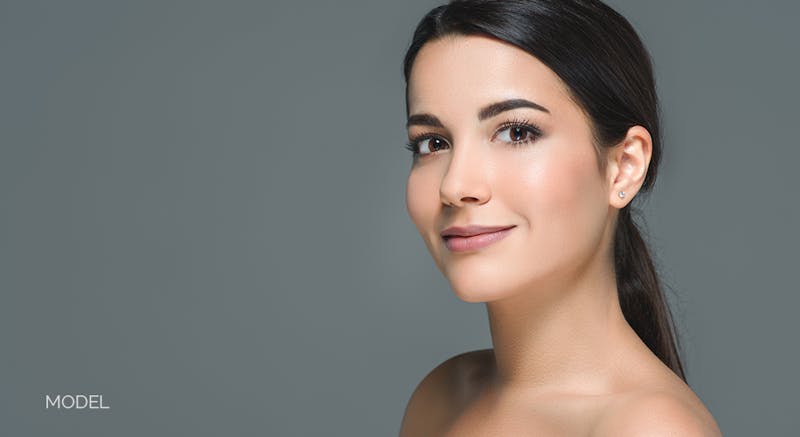 If you're dealing with a little excess skin on your upper eyelids, eyelids that hang so low they obstruct your vision, or deep under eye circles, you're a great candidate for blepharoplasty surgery. If the eyes are the windows to your soul, but others can't see your eyes or your droopy eyes make you look tired, they may be giving off the wrong impression. To better prepare you for your blepharoplasty procedure, Dr. Jennifer Parker Porter believes in fully educating each of her patients about their treatment and what they can expect during recovery and beyond. With more than 20 years serving the residents of the DMV, Dr. Porter knows just what techniques to use in order to give you the best results possible, leaving you with a younger-looking and refreshed appearance. To discover what to expect after blepharoplasty, keep reading.
What is Blepharoplasty and How Can it Help Me?
Plastic Surgery societies describe Blepharoplasty, or eyelid surgery as a surgical procedure used to improve the appearance and/or function of the eyelids. Blepharoplasty can be performed on the upper lids, lower lids, or both. Whether you have cosmetic concerns, or you're experiencing functional problems with your eyelids, Dr. Porter can help by rejuvenating your eyes through blepharoplasty.
Benefits of Blepharoplasty at Chevy Chase Facial Plastic Surgery in Washington, DC
If you look tired all the time, even when you feel well-rested, or if you have signs of aging around your eyes that make you look older than you are, you could benefit greatly from blepharoplasty. Dr. Porter can help Washington, DC area patients address these aesthetic and functional concerns by treating conditions including: Unwanted skin in the upper eyelids, the lower eyelids, or both. Problems related to excess skin blocking the visual field. Bags beneath the eyes that create a heavy or tired look. With blepharoplasty, Dr. Porter can provide her patients with these results: A more alert and rested appearance A soft and youthful contour to the mid-face and upper cheek Correction to obstruction of vision for a firmer and younger quality. Easier application of makeup to the upper eyelids
Recovering from Blepharoplasty
After your procedure, Dr. Porter will apply ointment, ice packs, and moistened pads to your eyes. She recommends her Washington, DC area patients continue icing the area off and on for 24-36 hours to reduce swelling and bruising. The day after your blepharoplasty, you will return to Dr. Porter's office so she can examine your surgery sites and ensure you are healing properly. You should expect some swelling after blepharoplasty, with this side effect peaking around 48 hours post-op. Many patients return to their Washington, DC jobs and normal daily activities about 10 days after their procedure. Within a month, about 80% of the swelling should be gone. Once the swelling subsides, your eyes will look smoother, more alert, and altogether more youthful.
Call Dr. Porter at Chevy Chase Facial Plastic Surgery Today
If you've been dealing with cosmetic or functional eyelid problems, don't wait any longer to call Dr. Porter at (301) 652-8191. She will spend significant time during your one-on-one consultation learning about you and listening to your concerns. At Chevy Chase Facial Plastic Surgery in Washington DC area, you matter as an individual, and we will never standardize your care.
---
Back to Blog