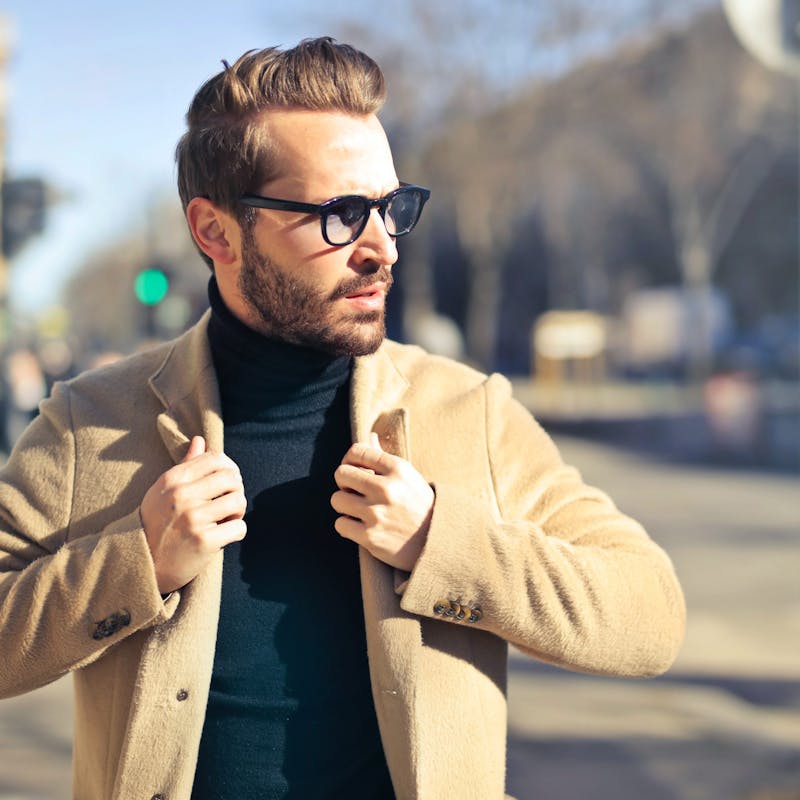 Hair restoration procedures aren't just for people who are balding – they're also for those who are experiencing thinning or patchy hair. If you're looking for a hair loss treatment, you may be a candidate for a hair transplant. At Chevy Chase Facial Plastic Surgery, we provide hair transplant treatments to address common concerns of hair loss in men and women.
What Is a Hair Transplant?
A hair transplant is a surgical hair loss treatment in which hair follicles are removed from a donor site on your body and transplanted into the balding part of the body. The transplant site is known as the recipient site.
Do Hair Transplants Really Work?
Hair transplants can help to add more hair to areas of your head that are thinning or balding.
Hair transplants have high success rates, with patients seeing optimal results within three to four months after the procedure is complete. Hair transplants are considerably more effective and well-researched than over-the-counter hair restoration products.
Why Do People Go Bald So Young?
There are several different causes of baldness in younger patients. Some of the main causes of baldness or hair thinning include hormonal changes, genetics, and medical conditions.
Younger women who go through pregnancy typically experience a thickening of their hair while they're pregnant. After they deliver and enter into the postpartum stage, many women experience postpartum hair loss.
While this is quite normal, for some women, it can be severe and result in permanent hair loss. This is just one common example of hormonal changes that can affect the volume, quality, and thickness of your hair.
Genetics can also impact the age at which hair loss occurs. Some men are prone to receding hairlines and baldness as a result of their genes.
Certain medications and medical conditions can also contribute to hair loss, including thyroid issues and anemia.
If you're dealing with hair loss while young, it's a good idea to check in with your doctor to determine whether there might be a medical condition causing your hair loss before looking into hair restoration services. During a consultation with our providers, we can explore your medical history to determine whether a hair transplant procedure is the best option for your specific needs.
Why Do You Need Hair for This Hair Restoration Procedure?
There are two main types of hair transplant surgeries: FUT and FUE. FUT stands for follicular unit transplantation, while FUE stands for follicular unit extraction.
Each of these procedures require follicles to be harvested from your scalp. So, if you have absolutely no hair left on your head, FUT and FUE hair transplant surgeries will not be possible for you.
What Are the Most Common Types of Hair Transplant Surgeries?
There are several key differences between follicular unit transplantation and follicular unit extraction.
During FUE, our doctors harvest individual follicles using cutting-edge technology.
During FUT, we remove a thin strip of hair from the back of your scalp. Then, follicular units are meticulously separated under a microscope.
There are pros and cons to both techniques, and the type of procedure you receive will largely depend on a comprehensive evaluation from our surgical team during a consultation.
Advantages of FUT
FUT allows our surgeons to transplant more hair in less time. There's also no need to shave the back of your head for the procedure.
Disadvantages of FUT
The main disadvantage of FUT is that it leaves behind a super-thin linear scar. Our doctors are experts at what they do, so the scar is nearly invisible.
Advantages of FUE
FUE is minimally invasive and there's no scar left behind.
Disadvantages of FUE
FUE typically has a higher price point. The donor site where the follicles are harvested will need to be shaved. Not as many follicles are able to be transplanted per session as they could be with FUT.
What Is a Hair Transplant Like?
When you visit Chevy Chase Facial Plastic Surgery for a hair transplant, we'll start off with a meeting to answer any questions or concerns that you might have. We'll listen to your medical history and talk about your unique goals for hair restoration.
If you're deemed to be a candidate for a hair transplant procedure, we'll book an appointment for your treatment.
On the day of your procedure, we'll administer a series of medications that help relax you and increase your comfort during the procedure.
Once your scalp is numb, we begin the harvesting process. During this time, we'll start by removing follicles from the donor site. Once the harvest is done, we'll let you take a short break while we evaluate the follicles and process the hair. This step is done to ensure the harvested follicles are high-quality and ready for transplantation.
Once we're ready for the transplant, we will delicately and expertly arrange the follicles at the recipient site using high-powered magnification.
Once the procedure is complete, our team will put a small protective dressing in place to help you heal. Then you'll be free to go home!
New hair growth will begin over the next few weeks. It may take a little time to see the full effects of your hair transplant, with most patients observing optimal results within six to nine months.
Getting Started with Chevy Chase Facial Plastic Surgery
At Chevy Chase Facial Plastic Surgery, our goal is to give our patients a highly specialized and individualized experience. Our team of medical professionals has decades of combined experience in providing the best care and natural-looking results to our patients.
To learn more or to schedule a consultation, contact us today!
---
Back to Blog