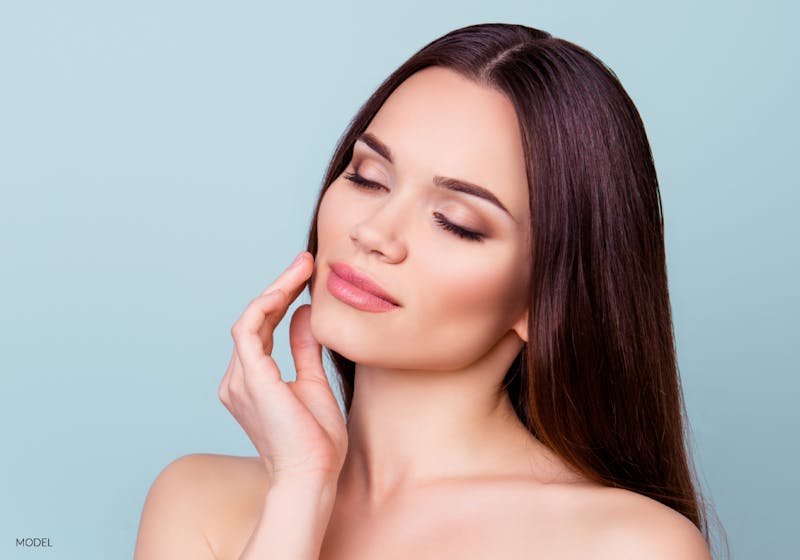 Many men and women in Washington, DC visit Chevy Chase Facial Plastic Surgery for non-surgical cosmetic treatments every year. One of the most popular procedures Dr. Porter performs is microneedling. This rising star in the world of cosmetics is the perfect solution for patients because it treats many different skin conditions, and it is safe for almost everyone. If you're considering microneedling at Dr. Porter's office, you're probably wondering about the aftercare requirements of this procedure. Keep reading, and we will discuss a bit more about the microneedling process and give you 5 microneedling aftercare tips.
Microneedling at Washington, DC's Chevy Chase Facial Plastic Surgery
When you visit Dr. Porter for your microneedling consultation, chances are you can have your first session right then and there. While patients will experience some improvement after one or two treatments, microneedling is most effective after a series of treatments. Dr. Porter usually recommends her patients receive 6 sessions, each spaced about one month apart. At Chevy Chase Facial Plastic Surgery, Dr. Porter offers her patients in Washington, DC both the Collagen P.I.N. and the Micro. The Collagen P.I.N. allows patients to receive a more extensive treatment, while the MicroPen. is best for men and women with minor skin conditions. After she fully examines your face and talks with you about your desired cosmetic goals, Dr. Porter will recommend a treatment plan designed just for you.
Tips for Caring for Your Skin After Microneedling
1. Avoid wearing makeup for 24 hours after microneedling Because your skin will have small microchannels created from your microneedling treatment, Dr. Porter recommends that her Washington, DC patients avoid using makeup for 24 hours. This will allow your face time to settle down and begin the rejuvenation process; avoiding makeup entry into the channels. 2. Do not use sunscreen for at least 24 hours after your microneedling treatment We're certainly not saying that you should forever avoid sunscreen, but during the first 24 hours after your microneedling session, don't use it. This means you will also need to stay out of the sun during that time. Your face will be very susceptible to sunburn, but you do not want to introduce products to early after microneedling that could cause your face to become inflamed, so take a day off, and binge-watch your favorite show. Ideally it is best not to use sunscreen for 3 – 4 days afterward as it is an irritant to the skin during that early healing phase. 3. Use products recommended by Dr. Porter during your healing time To help your aftercare process, and to further your results, Dr. Porter recommends that her Washington, DC patients apply moisturizing products to their face. Products like hyaluronic acid, SkinMedica HA5, or stem cell products such as Lifeline Night Cream, are at the top of her list. 4. Keep your skin clean after you receive your treatment Avoid touching your face after your microneedling session, as doing so could introduce bacteria and dirt into your skin. The day after your treatment, be sure to clean your face with a gentle cleanser to prevent germs from settling into your skin. 5. Do not go swimming for at least 24 hours after receiving microneedling We know the thought of a good swim sounds like it might be refreshing on your reddened face but avoid diving in for at least 24 hours after you receive microneedling. For the same reason you should avoid touching your face after your treatment, swimming can introduce bacteria to your face at a time when it's more susceptible.
Let Washington, DC's Dr. Porter Rejuvenate Your Skin With Microneedling
Start giving your skin the attention it deserves. Call Dr. Porter at (301) 652-8191 to schedule your initial consultation and to learn more about how microneedling can help you!
---
Back to Blog