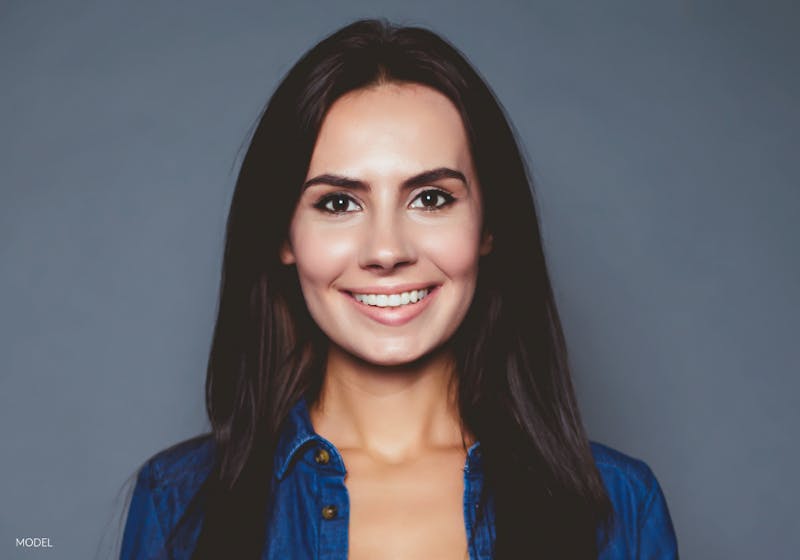 Rhinoplasty performed by Dr. Porter at Chevy Chase Facial Plastic Surgery, involves surgical techniques that will improve the appearance and function of Washington, DC patients. If you want to change certain features of your nose, or improve your breathing, having rhinoplasty can improve both and lead to a better quality of life. Dr. Porter often finds that many people are curious about what the ideal age is to have rhinoplasty. We're here to discuss just that, so keep reading to learn more about the procedure, and what's required to proceed with surgery.
What is Rhinoplasty?
Rhinoplasty is more commonly known as a nose job. This plastic surgery procedure is one of the most popular cosmetic surgeries performed in Washington, DC and is used to change the appearance, or improve the functionality, of the nose. Dr. Porter most often conducts this surgery for the following reasons: To improve the appearance of the nasal tip or bridge of the nose To reduce the overall size of the nose To remove humps or bumps on the nose To change the size of the nostrils To give the nose a straight, narrow appearance To improve breathing
How to Know if You're Ready for Rhinoplasty
Dr. Porter performs hundreds of rhinoplasty procedures for patients in Washington, DC each year. Every time, she provides natural-looking results that complement the unique features of each patient. When preparing a treatment plan, Dr. Porter is careful to consider the functional aspects of each case in order to improve or maintain proper breathing for each patient. While there's no minimum or maximum age to receive a nose job, there are requirements that need to be met before Dr. Porter will consider taking you on as a patient. Physical Maturity and Overall Health In order to receive a rhinoplasty at Chevy Chase Facial Plastic Surgery, Washington, DC patients will need to be ready physically, meaning you will need to have reached skeletal maturity. This is different for everyone, and Dr. Porter can determine whether or not your nose is "mature" enough to withstand an operation. Additionally, you will need to meet other qualifications in order to undergo elective plastic surgery including: Being in good overall health Being in good psychological health Being a non-smoker, or promise to quick smoking 2 weeks before and 2 weeks after your surgery Communicating that you have realistic expectations for rhinoplasty surgery Emotional Maturity In addition to ensuring you are ready from a physical perspective, you will also need to be emotionally ready. Dr. Porter will only clear teens for rhinoplasty after she has discussed the procedure with them and believes they can handle the emotional effects of this surgery.
Choose Rhinoplasty For The Right Reasons
Ultimately, whether your 17 or 77, you should only have rhinoplasty for YOU. Remember, you shouldn't have rhinoplasty because your parents or friends are pressuring you. And this surgery won't get you the perfect job or significant other, either. Rhinoplasty will boost your self-confidence, but it should ultimately be a decision you make for yourself - not anyone else.
Call Dr. Porter at Chevy Chase Facial Plastic Surgery Today
Regardless of the age at which you choose to have rhinoplasty, the first thing you should do is schedule an initial consultation with Dr. Porter so she can perform a complete examination of your face, medical and health history, and talk to you about what your ultimate goals are for your final results. If you're ready to move forward or learn more about rhinoplasty, call Dr. Porter's Washington, DC office today at (301) 652-8191.
---
Back to Blog