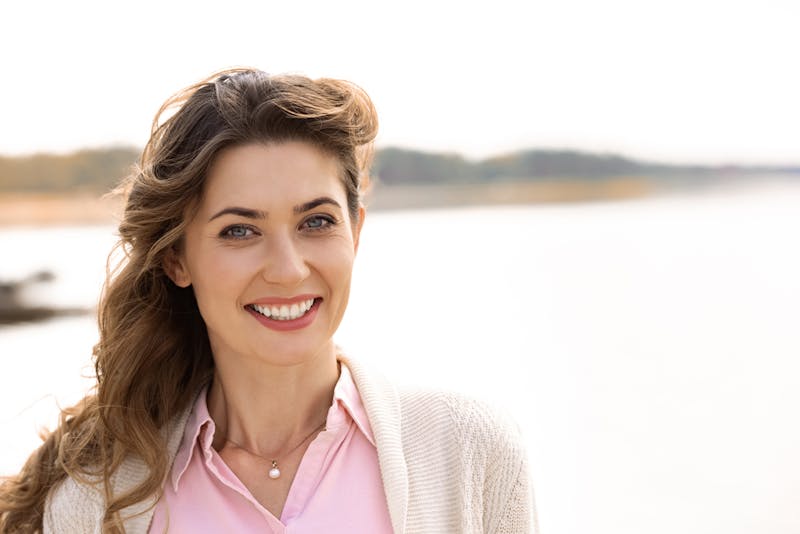 Botox is a household name, known for its ability to reverse the signs of aging. However, many people aren't aware it can also be used to treat a variety of medical concerns caused by overactive muscles. We are proud to offer this extremely versatile injectable muscle relaxant at Chevy Chase Facial Plastic Surgery in Bethesda, MD. Keep reading to discover more about this versatile injectable.
What Is Botox?
Botox is an injectable muscle relaxant, sometimes called a neuromodulator, that features the active ingredient called botulinum toxin type A. This toxin is a protein produced as a byproduct of certain strains of bacteria, including Clostridium botulinum. The botulinum toxin used in this treatment is purified and completely safe. Usually, this treatment is sought to correct cosmetic concerns caused by overactive muscles. However, it is also FDA-approved to treat certain medical conditions.
Other FAQs Answered
How Does This Treatment Work?
Botox works by blocking some of the neurotransmitter receptors in overactive muscles. Upon injection, this toxin impedes communication between your brain and the motor receptors in the affected muscles.
What Can This Injectable Be Used to Treat?
Botox can treat medical and cosmetic concerns caused by overactive muscles. It is most commonly used to reverse vertical forehead folds and crow's feet. Here's a closer look at some of the applications of this safe, effective treatment. Vertical Forehead Folds Vertical forehead folds are the most common cosmetic concern corrected by this injectable muscle relaxant. This is because these forehead muscles are so large, strong, and frequently used. The forehead is often the first region of the face to wrinkle due to overactive muscles. Furthermore, these folds deepen significantly very quickly. To enjoy a youthful, friendly countenance for several months, only five quick injections are required. Eyebrow Enhancement People also notice glabellar wrinkles forming between their eyebrows early in life. What's great about this injectable muscle relaxant is it doesn't just erase glabellar lines between the eyebrows. It can also be used to lift and tighten sagging eyebrow muscles, creating a much more youthful, energetic appearance. Eye Enhancement This injectable muscle relaxant can also be used to improve the appearance of the skin around the eyes. Crow's feet form when you squint your eyes to protect them from sunlight. They can also form due to years of smiling. After approximately six minutes and 10 strategically placed injections around your eyes, you can smile with confidence knowing your skin is flawlessly smooth. Nasolabial Folds Depending on the type of nasolabial folds, you may benefit significantly from injectable muscle relaxant treatments. Nasolabial folds run between the mouth and nose and deepen severely with age. However, you should be aware that it is possible to have nasolabial folds caused by both overactive muscles and volume loss. Nasolabial folds caused by volume loss can only be treated with injectable dermal fillers. Mouth This injectable dermal filler can also improve the appearance of the mouth. When injected above the upper lip, the upper lip appears larger and more luscious. It can also treat such concerns around the mouth as smoker's lines and marionette lines.
How Should I Prepare for This Treatment?
We will advise you on how to prepare for your injectable muscle relaxant session during your initial consultation. Here are a few preparation steps you will be asked to take: Stop taking NSAIDs Stop consuming tobacco and alcohol Stop using oral muscle relaxants and certain sleep aids Wear sunscreen Take an antiviral if you have a history of viral outbreaks
Who Qualifies for This Treatment?
Most fairly healthy adults who have concerns related to overactive muscles will qualify for this treatment. However, to be sure this treatment is right for you, it is important to come in for an assessment of your concerns and discuss your health, including allergies and protein sensitivities. Since this powerful treatment is so well-tolerated, it can benefit people of virtually any age. This makes it a great treatment for people with lines, folds, and muscle and skin sagging. We will also advise you on what results you can realistically expect during your initial consultation. Finally, we will determine whether this treatment is appropriate for you after discussing your history of cosmetic treatments and procedures.
How Long Does a Treatment Session Take?
Your session may take between 30 and 45 minutes to complete depending on the scope of your treatment. The injections don't take long to administer, but your skin has to be prepared for treatment. Additionally, people often treat several concerns during the same session. Furthermore, people often opt for a topical anesthetic that can take approximately 15 minutes to take full effect. Following this convenient outpatient treatment, you are free to return to work, leisure activities, or school. Nevertheless, it is advisable to avoid using hot water on your face during the first two days following your treatment. Furthermore, it is advisable to wear sunscreen. During your initial evaluation, we will provide you with a comprehensive list of guidelines you must adhere to following your treatment.
How Quickly Do the Results Become Apparent?
Your treated muscles will feel more relaxed immediately after the injections are administered. You may even notice a slight improvement in your appearance. However, it takes between 48 and 96 hours for the injectable muscle relaxant to settle into the treated muscles and bind to some of the motor receptors in the area. Furthermore, the final results of this treatment will not become apparent for approximately two weeks. This is because the injections stop hyperactivity quickly, but it takes a while for the wrinkled muscles causing skin wrinkles to smooth out. Once you have achieved your desired results, you can expect to enjoy those results for approximately four to six months. However, your results may only last three to four months if you have never received Botox before. We will help you schedule your follow-up appointments so you can enjoy continuous results.
Will I Be Able to Feel and Move My Face After Treatment?
Some people are wary of this treatment because they think the results will look and feel fake. Rest assured, your results will look completely natural. Additionally, you will be able to feel your facial muscles because the sensory receptors are not blocked. Furthermore, only some of the motor receptors in the treated muscles are blocked. This means you can still emote as you usually would and enjoy a full range of motion.
Is This Injectable Safe?
Yes, this injectable muscle relaxant is completely safe for most healthy adults. Botox has been FDA-approved for cosmetic purposes since 2002. However, it was first used in 1977 to treat crossed eyes. It earned FDA approval for the treatment of crossed eyes and uncontrollable blinking in 1989. In recent years, research regarding the potential applications of this injectable muscle relaxant has expanded significantly.
Can This Treatment Be Combined With Others?
Yes, this treatment can be combined with other injectables to perfect your appearance. Injectable muscle relaxants can only reverse the signs of aging caused by overactive muscles. If you have cosmetic concerns caused by significant volume loss, you will benefit significantly from combining Botox with an injectable dermal filler. We are proud to offer a number of injectable dermal fillers, including Restylane, Radiesse, Juvederm, and Belotero.
Can Other Injectable Muscle Relaxants Work for Me?
Everyone has a unique response to injectable muscle relaxants. Depending on your needs, you may benefit from Dysport or Jeuveau. We will evaluate the severity of your cosmetic concerns, discuss your personal preferences, and review your health and health history thoroughly to determine whether a different injectable muscle relaxant may be more appropriate for you.
Should I Alternate Between Injectable Muscle Relaxants?
The results of recent studies suggest you don't need to be concerned about developing a tolerance to Botox despite several months or years of continuous treatment. However, there is nothing wrong with switching between injectable muscle relaxants to see which one works best for you.
Discover How This Injectable Can Help You Look and Feel Your Best
Botox is an incredibly versatile injectable muscle relaxant used to treat several concerns caused by muscle hyperactivity. If you think this safe, effective treatment may be right for you, contact us today at Chevy Chase Facial Plastic Surgery in Bethesda, MD to schedule your initial consultation with Dr. Jigar Sitapara, MD. We look forward to helping you look and feel your best by tailoring a treatment plan to your unique needs.
---
Back to Blog