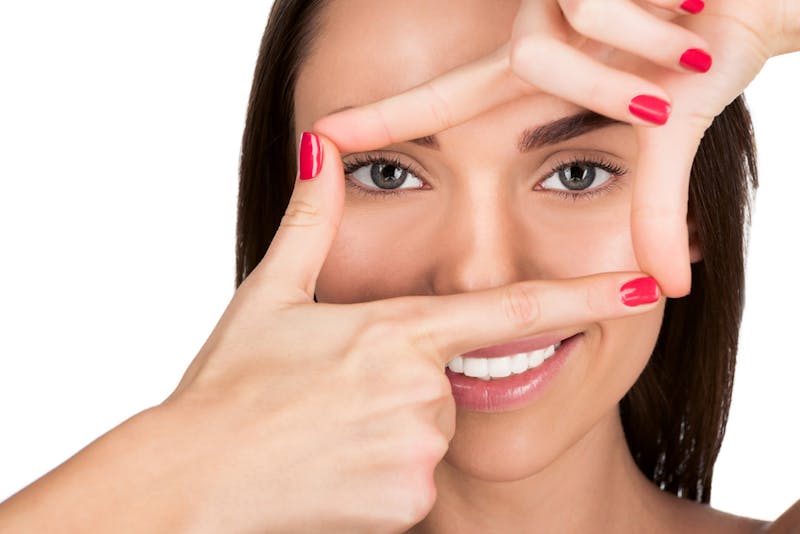 There are so many different laser treatments, and it seems like each one has a specialty, but wouldn't it be convenient if there was one laser that could treat everything? We have good news; there is, and we have it. At Chevy Chase Facial Plastic Surgery in Bethesda, MD, we are proud to offer Aerolase, a laser treatment that can target some of your most stubborn skin concerns during one treatment.
What Is Aerolase?
Aerolase is an FDA-approved laser treatment that uses advanced technology to safely and effectively target and treat various skin concerns. It can treat everything from skin texture concerns to skin laxity. One of the benefits of this particular laser treatment is that it effectively affects all skin tones and types, which cannot be said of most laser treatments on today's beauty market.
How Does It Work?
This laser treatment uses 650-microsecond technology and rapid pulses of light that effectively target specific and skin concerns without harming any surrounding tissue. These light pulses are quick and effective. They do not overheat the skin cells but instead penetrate the epidermis gently and safely. This treatment uses laser light technology to heat the skin, forcing your body to respond with increased collagen and elastin production. Your body produces less collagen and elastin as you age, but Aerolase forces the body to heal the treatment area by increasing production to smooth, plump, and restore youth.
What Can It Treat?
When it comes to lasers, Aerolase truly is the jack of all trades. It can treat multiple different areas of the body and different skin conditions. The most common conditions that it treats include: Hyperpigmentation Melasma Acne Acne scars Post-shave inflammation and irritation Varicose and spider veins Fine lines and wrinkles Unwanted body hair Rosacea Redness Pigmented lesions Treating Acne and Acne Scars Acne typically results from the presence of p. acnes bacteria that sits on the skin's surface. This laser treatment specifically targets acne-prone skin by treating active acne and destroying that bacteria to prevent the future occurrence of acne. It also helps treat acne scars by stimulating collagen production beneath the scar, which helps the body fill the depression with collagen to create a more even skin texture. Treating Rosacea and Redness Anyone who suffers from rosacea knows that it is very difficult to control, let alone treat. Rosacea cannot be permanently eliminated, but laser treatments like Aerolase can help those who suffer from the skin condition better manage it and their appearance. This laser treatment helps manage rosacea by targeting the root cause of that redness and flushing, which is the blood vessels. Treating Unsightly Veins If you suffer from varicose or spider veins, you may have been making every effort to try to hide them with clothing or even makeup. The good news is, this laser treatment can help reduce the appearance of your unsightly veins by clotting the blood that has been pooling in the veins, and in doing so, destroying the entire blood vessel. Once this occurs, the blood will move elsewhere in the body will absorb and eliminate the destroyed blood vessel. Treating the Signs of Aging Aerolase is an effective way to target and treat the signs of aging, including fine lines, wrinkles, and skin laxity. These signs of aging result from less collagen and elastin below the skin's surface, but this laser targets aging at its source by forcing the body to produce more collagen and elastin in the treatment area. The result is firmer and tighter skin that looks and feels rejuvenated and glows with the vibrance of youth. Treating Unwanted Hair Laser hair removal is a popular and effective way to target and eliminate unwanted hair almost anywhere on the body, and now it can be done with the same laser that can treat your fine lines and wrinkles. Aerolase targets your hair follicles and penetrates the pigment in those follicles, destroys them, and renders them unable to grow hair. Once this occurs, you will notice a significant improvement in your treatment area, and that unwanted hair will eventually be gone for good. Treating Skin Inflammation Skin inflammation can result from internal and external conditions, but one of the most common forms of irritation manifests itself as PFB. PFB stands for pseudofolliculitis barbae and typically results from shaving. Those with PFB experience bumps, redness, irritation, and ingrown hairs after shaving the face or areas of the body. This laser treatment can help resolve PFB by addressing the hair follicles and reducing inflammation. After undergoing treatment, you'll have smoother skin and will no longer have to deal with painful, red, irritated bumps. Treating Hyperpigmentation Anyone who suffers from hyperpigmentation knows just how difficult it is to treat at home. There are hundreds of products that promise to lighten brown spots and areas defined by melasma, but very few of those topical products work. This laser is an effective way to target and treat hyperpigmentation by addressing the discoloration within the skin cells to restore an even tone to the skin. Whether your hyperpigmentation has resulted from excess sun exposure, genetics, or pregnancy, this laser can help you achieve a beautiful complexion in as little as one treatment.
Frequently Asked Questions
When Will I See Results?
Since this laser treats different skin conditions, results will vary. Those who choose to treat acne-related issues often notice an immediate improvement in their active breakouts. Those who use this laser to treat unwanted hair will see an improvement in their treatment area within a normal hair growth cycle.
How Many Sessions Will I Need?
Since this laser can treat various skin concerns and conditions, an initial consultation is necessary to help us determine how many sessions you will need to undergo to achieve your desired results. Some skin conditions may be resolved in as little as one treatment, while others may require additional sessions for the best results. During your initial consultation, we will create a customized plan that includes the total number of sessions you should schedule to reach your skincare goals.
Is It Painful?
When you undergo an Aerolase treatment, you will not experience any pain. This laser treatment is a quick, painless, and effective way to improve your skin. Most patients describe feeling a warming sensation on the skin's surface during a session, but they do not describe the sensation as painful in the least bit.
How Should I Prepare for My Treatment?
You won't have to do much to prepare for your appointment, but you should arrive at your treatment session with clean skin free of makeup, products, or lotions.
How Long Do Treatments Take?
Depending on your concern, you can expect your total treatment time to last anywhere from 10 to 30 minutes. Some skin conditions and imperfections can be treated quickly, while others may require a little more time. We can give you a better idea of how long your appointment will last during your consultation when we create your treatment plan.
Is There Any Downtime?
Many laser treatments require that you plan around downtime, but not this one. There is no downtime. Once your session is over, you can resume your normal daily activities. Once you undergo treatment, your laser technician will provide you with any aftercare directives you should follow. There are some ways that you can help enhance your results, and sun protection is one of them. You should be mindful of how much time you spend in the sun after your treatment, and if you are exposed to the sun, wear high-quality sunscreen and use extra sun protection like a hat and sunglasses to help ensure that you don't get burned and that you get the best results possible.
Who Is a Candidate?
The benefit of this laser treatment is that it helps make good skin better while simultaneously targeting and treating skin that needs improvement. Men and women of all skin types and tones make good candidates for this treatment. Whether you suffer from acne, hyperpigmentation, skin inflammation, or other unwanted skin conditions, you most likely are a good candidate for this laser treatment.
Perfect Your Skin
Perfect skin is within your reach, thanks to this effective yet gentle laser treatment. If you want to finally resolve some of your most stubborn skin conditions and achieve a beautiful complexion, this laser treatment will help you do just that. Contact us today at Chevy Chase Facial Plastic Surgery in Bethesda, MD to schedule your initial consultation to find out more about how this laser treatment can help perfect your skin.
---
Back to Blog