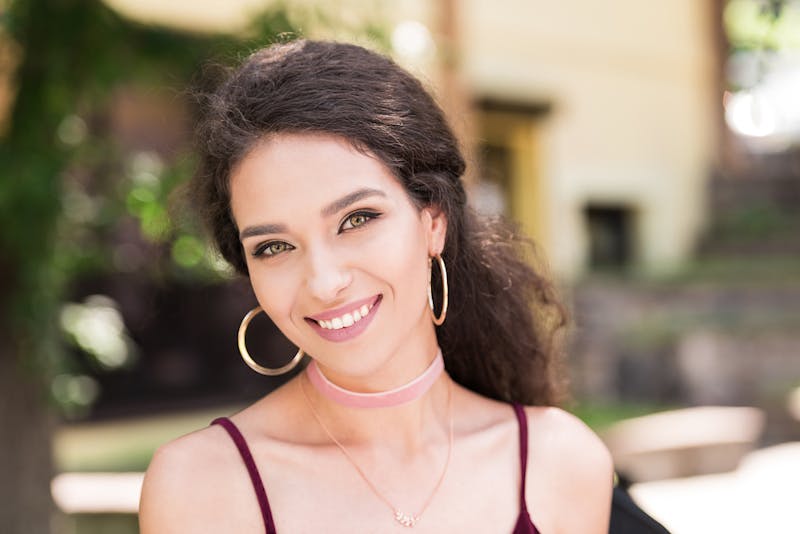 A deep plane facelift can substantially change your face's entire shape and help you look years younger. At Chevy Chase Facial Plastic Surgery in Bethesda, Maryland, we specialize in this revolutionary treatment that can transform and elevate your looks. Find renewed self-confidence, youth, and a whole new you through this incredible, minimally-invasive treatment.
What Is a Deep Plane Facelift?
This treatment specifically targets a few key areas, including facial volume loss, hollow cheeks, and sagging skin. It can give you a better-looking, youthful jawline and plump out your cheeks. Many patients find that their faces look a lot more symmetrical and fresher after this treatment. This treatment addresses your connective tissue, lifting your facial skin from deep below and giving you long-lasting, dramatic results that look natural every single time. You can opt for a facelift or have your neck tightened up as well. Getting this treatment on your neck can reduce sagging lines and give you a more elegant and youthful shape. Having both of these treatments done at the same time will allow you to have a more refined profile without extensive surgeries or invasive treatments. It's genuinely an accessible, virtually pain-free fountain of youth that anyone can tap into.
Deep Plane Benefits
There are several different benefits that you get from this particular treatment. First, patients enjoy total facial rejuvenation. They look and feel younger both head-on and in profile. If you have any cosmetic complaints, such as a turkey neck or jowls, this treatment is excellent for you. Secondly, the results are totally natural. You will look just like yourself, only several years younger. There's also minimal scarring, so nobody needs to know that you've had work done. Despite all of the benefits of this treatment, many clinics don't offer it, making us the preferred partner for your deep plane facelift in Maryland.
Why Do People Get These Treatments?
Although everyone is different, there are a few key reasons people get these treatments. Candidates generally opt for them when they start to see substantial or deepening wrinkles on their faces or necks. These wrinkles might also contribute to a jowly appearance, leaving the complexion looking like it's got more weight on the bottom. This treatment moves the skin and tissue right back up to where it belongs, making your face more balanced in the process. After this treatment, many people notice that their jawlines and necks look a lot smoother. Some candidates also find that deep plane facelifts can help their skin look dewier and younger. In addition, lines and wrinkles can make your face look less uniform and even mottled. A simple facelift can erase these lines, giving your skin a plump and healthy look that can shed years off your appearance.
Typical Results
Typically, people notice that they tend to look a lot younger and healthier after these sorts of treatments. Candidates often find that their necks are elongated and that their skin looks brighter. Deep plane facials can also add depth to hollowed-out cheeks and decrease the sallowness in your face overall.
Ideal Candidates
Although virtually anyone can get this treatment, it tends to work best on people who are in their late 50s or older. Younger candidates might benefit more from less dramatic options, such as microneedling, chemical peels, or even mini facelifts. Talk to our team about whether or not this treatment is right for you. We're happy to provide you with a personalized plan that will help you reach your goals. People in their 50s or older with deeper wrinkles, lines, and jowls should find that this treatment gives them excellent results and helps them look substantially younger than they are.
Maintaining Your Results for The Long Run
You can do several things to maintain your results for the long run. Having a healthy lifestyle and taking care of your skin are two excellent ways to preserve your skin. You can also exercise, manage your stress in healthy ways, and eat a nutrient-rich diet.
Healthy Diet
Your diet can help you look beautiful from the inside out. Antioxidant-rich foods, like berries, help preserve our skin, and collagen-rich foods like white tea, garlic, and eggs can help the building blocks of our skin cells. On the other hand, processed foods and sugar tend to break down collagen and make our skin look patchy and uneven. Try to eat a rainbow of different fruits and vegetables if you want a glowing, lovely complexion. Eating a healthy diet can help you feel your best in other areas of your life too. Most people have a lot more energy, feel more balanced and less stressed out, and have stronger hair and nails. When you can, eat whole foods and try to have at least one nutrient-heavy vegetable present at every meal.
Drink a Lot of Water
Drinking a lot of water is one of the most important things that you can do to maintain and preserve your skin. Dehydrated skin naturally looks a lot more wrinkled and uneven, so getting your eight glasses of water in every day can stave off dehydration and keep you looking dewy and fresh. Add a few cucumber slices or a citrus wedge to yours if you don't like plain water. That will spice up the flavor a bit and make drinking water a more enjoyable experience. You should also consider cutting back on caffeinated beverages and alcohol, both of which dry out your skin. Instead, switch to flavored seltzer waters and decaffeinated teas and coffees.
Use Sunscreen
One of the biggest contributors to aging skin is the sun. The sun can damage our skin, causing discoloration, irritation, and premature wrinkling. Fortunately, you can still enjoy being out in the sun as long as you remember to apply plenty of sunscreen. Make sure that you reapply your sunscreen throughout the day, especially if you're sweating or if you go in the water. Also, make sure that you apply it to your face and neck, and wear a large hat or glasses if you want some extra protection. Using sunscreen regularly is one of the best ways that you can preserve your treatment results and make sure that you don't get any additional premature wrinkles or discoloration.
Quit Smoking
Smoking breaks down the collagen in your skin and can lead to sallowness, uneven skin texture, dehydration, and wrinkles. Along with direct sun exposure, smoking is one of the most dangerous things for your skin. It's also extremely unhealthy for you in the long run. There are plenty of resources online and in-person that can help you put out the cigarettes for good. Not only will you see a marked difference in your skin, but you will also breathe better and be doing less damage to your internal organs. If you want to look and feel your best, quitting smoking is a crucial step to take.
Exercise
Regular exercise can improve your cardiovascular health and improve blood flow to your skin. Exercise is also a great way to manage stress and can save you from resorting to other habits like smoking. Try to work out a few times a week, alternating cardiovascular exercise with strength training.
Follow a Skincare Regimen
Your skincare regimen doesn't have to be fancy, but you should have one in place. Following a regular skincare schedule that includes gentle cleansing, exfoliating, and moisturizing can help to preserve the effects of your deep plane facelift for the long run. Moisturizing is essential as we age. If you want to get an extra boost from your regimen, you can always get a skincare cream that has collagen in it. Follow these easy steps to prolong the results of your treatment for as long as possible. If you have any questions about ongoing maintenance or the treatment in general, our team is on hand to help you out every step of the way. Your comfort is our top priority.
Get Youthful, Plump Skin Today
If you're dreaming of youthful, plump skin, we can help. At Chevy Chase Facial Plastic Surgery, we believe in personalized, effective care designed to meet your specific goals, which is why we offer a host of different treatment options for everyone. As one of the only providers in Maryland to offer deep plane facelifts, we're a smart and safe choice to trust for all of your cosmetic needs. If you are in Maryland and are looking for a transformative treatment that will give you long-lasting results, we can help. Contact Chevy Chase Facial Plastic Surgery in Bethesda, Maryland at 301-618-0733 for a pressure-free consultation today.
---
Back to Blog