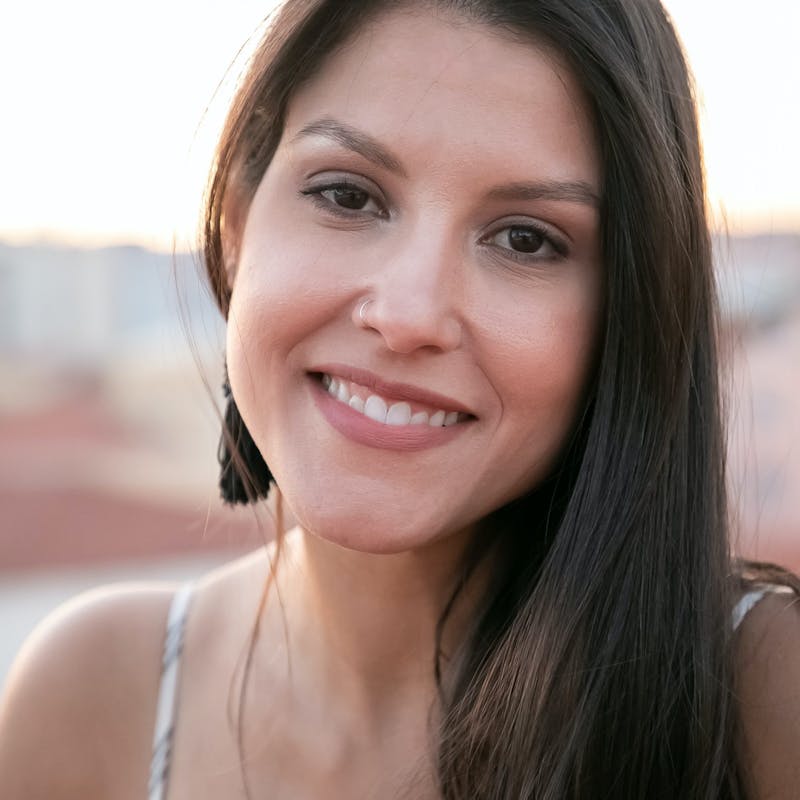 Have you ever wished your nose looked different? Maybe you would like to change your nose's shape, size, or alignment on your face. This is possible with rhinoplasty surgery. Rhinoplasty corrects the orientation of your nose on your face. If you want to beautify your nose, come to Chevy Chase Facial Plastic Surgery for rhinoplasty in McLean, VA. We specialize in cosmetic procedures that improve your overall aesthetic.
What Happens During a Rhinoplasty?
When you undergo rhinoplasty, commonly known as a "nose job," we rearrange the cartilage and bones in your nose. This procedure is different for every patient, depending on their desired aesthetic and current concerns. We will reshape your nose to better align with your other facial features.
Open vs. Closed Nose Jobs
Rhinoplasty
procedures can be open or closed. During an open rhinoplasty, we make incisions that expose the interior of your nose. These incisions are necessary to correct severe nasal bumps, crookedness, and other problems. We minimize scarring so you can enjoy the facial aesthetic that you want.
For less severe nose corrections, we can do a closed rhinoplasty. In this procedure, the work takes place inside your nose and does not leave behind any visible scars.
We will thoroughly evaluate your nose before deciding on which procedure to follow. The type of rhinoplasty we do depends on any current breathing problems and your desired aesthetic.
Septoplasty
Some patients have trouble breathing because of a deviated septum. This issue happens when the cartilage in the middle of your nose slopes to the left or right, making one of your nasal passageways narrower. This issue can lead to breathing and sleep problems that damage your health.
To correct deviated septums, we perform septoplasty. This procedure centers your nasal cartilage so that both passageways get equal amounts of air. You will be able to breathe more easily after septoplasty.
The Benefits of Getting a Nose Job
Nose jobs are not just aesthetic corrections. They can also improve your quality of life by allowing you to breathe better and feel more comfortable. There are many reasons you should consider getting a rhinoplasty if you are unhappy with your nose.
Facial Harmony
Your face will look more aesthetically pleasing after you get a rhinoplasty. This surgery balances your nose with your other facial features. It can be the key to facial harmony and balance.
Rhinoplasty can also make your face look more symmetrical, which is a marker of beauty. If you want to balance your facial appearance, consider getting a rhinoplasty.
Improved Breathing
If you have a deviated septum, you probably struggle with breathing and airflow. Rhinoplasty surgery can correct this issue using our effective surgical techniques.
Septoplasty can reduce the frequency of sinus infections and sleep apnea complications, leading to a better quality of life overall. When you breathe better, you feel and sleep better too.
Nasal Bump Removal
Many people are born with bumps on the bridges of their noses. This is normal and usually caused by genetic factors. Getting a nose job is one of the only ways to remove nasal bumps for good because we change the structure of your nasal bones.
With rhinoplasty surgery, you can finally get your desired nose aesthetic without unsightly bumps.
Correct Nose Trauma and Crookedness
If you have ever broken your nose, chances are it looks slightly crooked. This often happens in patients who have received harsh impacts and trauma to their noses. The nasal bones and cartilage heal in a crooked position, leaving you with an asymmetrical nose.
Rhinoplasty surgery corrects the effects of nasal trauma by straightening and evening out your nose. Your past broken nose no longer has to control your facial appearance.
Reduce Nostril Size
If you have abnormally large nostrils that appear flared or wide, rhinoplasty surgery can fix them. We can reshape the cartilage around your nostrils to make them smaller and more proportionate to the rest of your nose and face. You no longer have to worry about constant nostril flaring after you get a nose job.
What to Expect During Rhinoplasty Recovery
After rhinoplasty surgery, you will need to spend a few weeks recovering. Your body needs time to heal from the surgical corrections we made to your nose. Since you will be under general anesthesia, plan to have a ride home from the surgery center.
After about ten days, you will be able to return to work and other activities without restrictions. Plan to take at least one full week off work to rest and recover from rhinoplasty surgery. You may need help with household chores and childcare for the first few days after your procedure.
We pack your nose with special tissues that absorb excess fluids after surgery. Most patients keep these nasal packings in for one day after surgery, and then we remove them.
You will need to use a nasal saline spray once the packings are removed. Using this spray daily will keep your nasal passages moist and comfortable.
Seeing Results
After about a month post-operation, you will see the final results of your rhinoplasty. Your nose will look more even and proportionate to the rest of your face. In the following months, you will notice more facial harmony and beauty.
Rhinoplasty in McLean, VA
If you want to improve the aesthetics and function of your nose, come to Chevy Chase Facial Plastic Surgery in McLean, VA. We perform skilled rhinoplasty surgery to improve patients' facial aesthetics and quality of life.
Book your consultation
for a nose job today!
---
Back to Blog