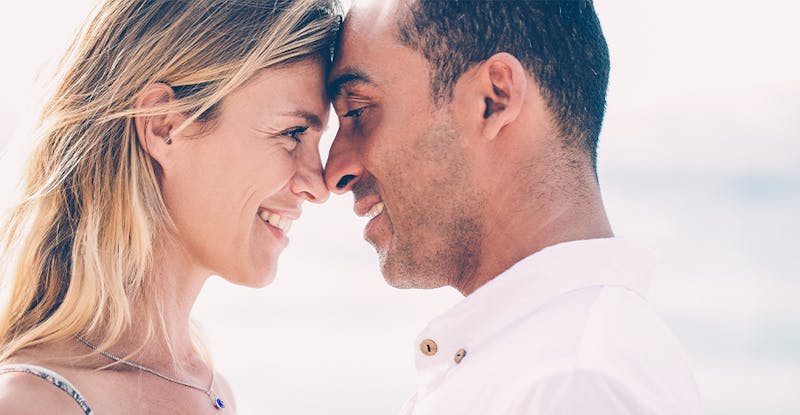 "What is the recovery like after nose job?" is probably one of the most common questions that the patients of Chevy Chase Facial Plastic Surgery ask regarding rhinoplasty surgery. It's understandable because the nose is in the middle of your face and difficult to hide; until along came the pandemic and we began wearing masks. With over 23 years of experience in performing rhinoplasty surgeries on thousands of patients, we have extensive knowledge of what the postoperative course is like. We will layout the typical course of the postoperative period and incorporate some additional caveats related to masks. This first installment will be about the time immediately after the surgery until the day you present for cast removal. Subsequent installments will be Part 2 Cast removal, part 3 week 2 and beyond.
Immediately after surgery
Typically, the surgery is performed under general anesthesia. Regardless of the method of anesthesia, general or monitored anesthesia care, immediately after the surgery you will recover in the post anesthesia care unit for approximately an hour. You will be monitored and cared for by the nurses in that area of the surgery center. They will assist you with a sitting up and give you a small snack prior to leaving the surgery center. You will need to have someone you know available to pick you up after the surgery and take you home. At home, you will need someone to stay with you overnight to ensure you have assistance if there are any issues related to the anesthetic, postoperative medications, or surgery related consequences. Once home, please grab your postoperative kit given to you in the office. It will have all the necessary items that you will need for recovery including gauze, tape, ointment, and saline spray. Feel free to walk around the house as your able, with assistance if needed. When relaxing, it is best to sit up as much as possible to help minimize swelling as well as keeping your head elevated at a 30 – 45-degree angle when sleeping. If you have access to a recliner or adjustable bed, these are great options. Alternatively, pillows under your head and back will suffice. The drip pad under your nose may need to be changed quite often in the beginning because the small gauzes can get saturated quickly – several times an hour in some cases. The bleeding is typically exacerbated with increased movement. After a while, the bleeding will settle down. Frequently patients will have difficult with sleeping and eating because of the inability to get air through their nose. If you have ever experienced a bad cold with nasal congestion, the feeling is similar. Most patients have no pain and have no need to take the pain medication prescribed. Extra strength Tylenol suffices in many cases. The pain is often described as discomfort or a headache. A recent patient noted that her menstrual cramps were infinitely worse than the pain she experienced the first 24 hours after surgery. Regarding food, feel free to eat what you enjoy. It is best to start slowly with bread, crackers, soup and avoid salty foods as this will increase the swelling. Additionally, a strict liquid diet should be avoided, as a stomach full of liquid can be unsettling. If you like fresh pineapple, please incorporate it into your diet starting a day or two prior to your surgery. The natural Bromelain in the pineapple can assist with decreased edema and bruising. Expect that bruising and swelling will increase as the day goes on. We often get the question "will my eyes be swollen shut?". We have not had any patients experience that degree of bruising and swelling.
Rhinoplasty: The First Postoperative Day
Upon awakening, you will notice a slight increase in bruising and swelling. This will be the day that you will return to our office to have your packing removed by Dr. Porter and her team. For Dr. Sitapara's patients you will remove your packing at home and talk with Dr. Sitapara via telehealth appointment. In the office we will remove the packing, clean the area around your nose, place ointment on any external incisions and replace the drip pad. We will also answer any questions and review all the pertinent duties that you will have for the week. On this day many will still feel a bit tired from the anesthesia but will gain energy as the day goes on. After the packing is removed, you will begin using the nasal saline spray at least 6 times a day, more often if desired. Should you run out, nasal saline spray can be easily purchased from any local pharmacy or grocery store; it is best to get one with no added ingredients. The ointment should be applied to any external incisions 3 times a day. Wash your hands and apply with clean hands is better than with a cotton swab which leaves the tiny fibrils entangled in the stitches. Regarding activity level, ensure that you get up and walk inside your home with some frequency to avoid development of a blood clot. Take the prescribed medicines as directed.
Rhinoplasty: Postoperative days 2 – 7
On the second postoperative day expect for this day to be the peak of the swelling and bruising. After this date it will start to diminish fairly quickly. Bruising tends to resolve in the younger patients much more quickly. As it resolves it will become yellow and the discoloration will travel down your face into the lymphatic system. You will start feeling better on this day from an anesthetic standpoint. As the week goes on, resist the temptation to do too much. If you notice your cast begins to feel loose, add a piece of tape to the top of it that runs from cheek to cheek. If it happens to fall off, please contact the office. Please be careful with your face – avoid situations in which you could get bumped in the nose by a child, pet or a wall. There is not much we can do to fix an injury in the early postoperative phase, unless severe. Typically, we will not remove the cast early to assess the situation as this will undo some of the healing that has taken place. Avoid showers or steam baths, warm baths are fine. It is okay to go outside for a leisurely walk. Avoid getting overheated. Avoid excessive talking and a lot of facial movement in the upper lip area. If you can wear contacts that is fine. Glasses need to be taped such that they aren't putting pressure on the cast. Avoid getting the cast wet.
Rhinoplasty: Anxiety in the postop period
The time that encompasses the week immediately after the surgery can be fraught with anxiety. Wondering what your nose will look like, analyzing what you can see, concern with the positioning of the cast, and for some, staying at home alone for the week. Cabin fever can set in and for some the anxiety of the moment can take over. When you are able, please get outside to get a bit of fresh air and clear your mind. Meditation can help to calm the mind as well. Additionally, our patients know that they can reach out to our office if there are any concerns. We are here to help you through this process.
Rhinoplasty: A note about mask wearing
Certainly, wearing a mask enables the rhinoplasty patient in early recovery to be a little social earlier than in the past. The mask covers most of the cast, paired with a hat, allows patients to run to the store or go for a leisurely walk without attracting attention. A few salient points about best practices: Ensure the mask is not tightly worn or pressing on the nose in anyway. If it causes pain it is best to seek another option. In the earlier weeks, minimize mask wearing as much as possible. If you must wear a mask, please use a clean mask daily. Bacteria near a wound that is healing, even if for a short period of time, is less than ideal. The first week of recovery after rhinoplasty is an experience unlike no other. Hopefully, this shines a light on what you may expect in that early recovery period. This period is mostly about allowing your body to heal itself. Like most plastic surgery procedures, we are taking a healthy person and making them "sick". The recovery while manageable is inconvenient. After making it through that first week, life opens up a bit and you can begin to resume certain aspects of your life before rhinoplasty. Stay tuned for our next chapter on The Cast Removal.
---
Back to Blog