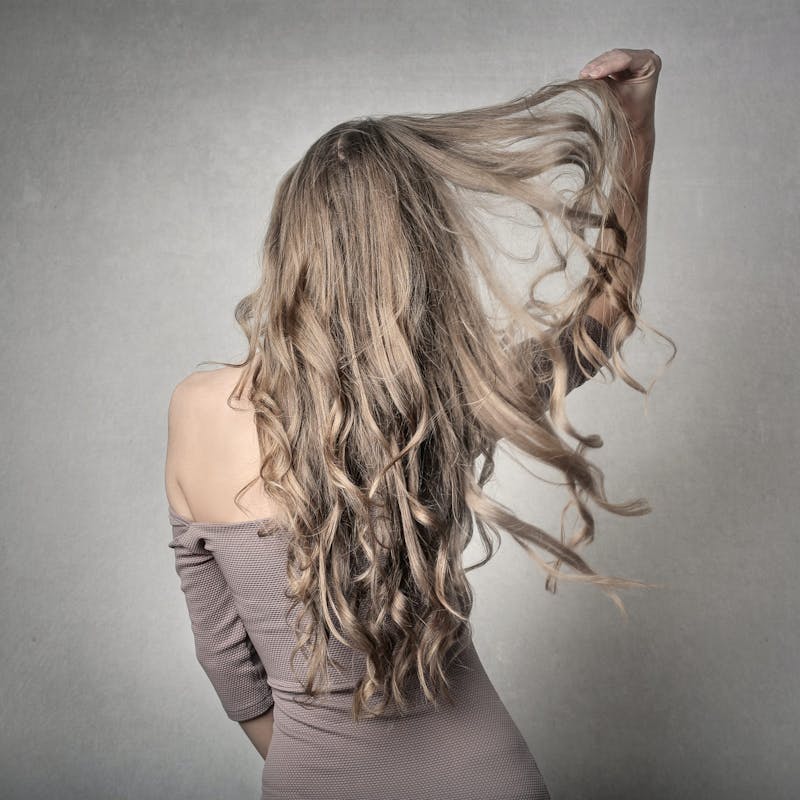 Here at Chevy Chase Facial Plastic Surgery, we want to help you look and feel your best so that you can feel confident, secure, and comfortable within your skin. While we offer many treatments that can help you achieve this, our hair restoration treatments can help you strengthen, maintain, and even grow back your hair when you suffer from hair loss. We use advanced hair restoration treatments that are capable of kick-starting your body's natural hair growth. Leaving you with fuller, healthier, and thicker hair in places that may be suffering thinning and hair loss. With our PRP hair restoration treatments, we use your body's own ability to grow and repair damaged hair so that the results are natural and noticeable. As a non-invasive hair restoration treatment, PRP injections are 100% natural so that you'll never have to worry about things such as allergic reactions or your body rejecting the treatment. This non-surgical hair restoration process can help you regain lost confidence that may occur with receding hairlines, male or female pattern baldness, or any other causes of hair loss.
Advanced Hair Restoration
Platelet-rich plasma (PRP) treatments are used to help accelerate healing as well as stimulate hair growth. Often used to treat androgenetic alopecia, a condition that causes your hair follicles to shrink, PRP injections can help reverse hair loss and even strengthen your existing hair.
This hair restoration treatment is done in three simple steps making it easy to get in and out of the office in as little as 30 to 60 minutes depending on the areas treated. To see the best results, it's common to need multiple sessions that are typically scheduled 4 to 6 weeks apart.
So what can you expect during your PRP hair restoration treatment at Chevy Chase Facial Plastic Surgery? Let's take a look at the three steps that a typical treatment includes when it comes to getting you on your way to a fuller and thicker head of hair.
Blood Draw
When you come in for your PRP treatment, we'll start by drawing a sample of your blood which will later be used to help with your hair restoration. This process is fast and usually takes just a few minutes, with around 20ml of your blood being drawn depending on how much hair restoration treatment you need.
Processing Your Draw
As one of the longer steps within our PRP hair restoration process, processing your blood will take about 15 minutes. During this step, we spin your blood in a centrifuge that separates the individual components by weight. This allows us to separate the platelets and the plasma from the red and white blood cells. The platelets and plasma will be combined and used within your PRP injection treatment, while the red and white blood cells will be safely discarded.
Your Platelet Rich Plasma Injection
Once the platelets and plasma have been successfully separated from your blood, it's time for your PRP injection. Since the skin on your scalp is thin and often sensitive, it's common practice to apply a topical numbing agent to minimize your discomfort during the treatment. Once the injections have been completed, your first round of PRP hair restoration treatment is complete and you are free to continue with your daily routine.
Pros and Cons of PRP Hair Restoration
Like any medical treatment, PRP hair restoration has both pros and cons that need to be understood and considered when deciding whether or not the treatment is right for you. Below is a list of some of the pros as well as the cons that are typically associated with PRP hair restoration injections.
Pros
More times than not, the pros of hair restoration treatments outweigh the cons. However, at the end of the day, this will depend on the individual being treated and their hair restoration needs and goals. Here are some of the largest pros that PRP hair restoration brings to you when you struggle with hair loss from a variety of sources.
It keeps existing hair from thinning further
Increases the diameter of your current hair
A non-invasive and non-surgical procedure
FDA-approved and safe
Uses your body's natural ability to strengthen and restore your hair
A cost-effective hair restoration treatment option
Experience the confidence that comes with a thicker, fuller head of hair!
Cons
While the severity of side effects may be different for everyone, some of the most commonly reported side effects and cons of PRP hair restoration treatments include things such as:
Mild pain at the injection site
Itching sensation
Risk of infection or nerve injuries
Swelling on your scalp
It May cause minor headaches
Can leave your scalp feeling tender
Slight bleeding at the injection site
PRP Hair Restoration For Men
PRP hair restoration treatments for men can help combat hair loss, thinning hair, and other hair follicle issues that are common. These injections can help men who struggle with hair loss from the following.
Male pattern baldness
Androgenetic alopecia
Receding hairline
Thinning hair
PRP Hair Restoration For Women
PRP hair restoration isn't just used for men who struggle with hair loss, it can also be used to help women. This form of hair restoration treatment can help women who struggle with issues that stem from any of the following.
Female pattern baldness
Androgenetic alopecia
Thinning hair
Hair loss due to postpartum
Your Hair Restoration Specialists
Here at Chevy Chase Facial Plastic Surgery we always want you to feel and look your absolute best. That's why we're here to help you battle the struggles that come from hair loss by using professional PRP hair restoration injections that help restore healthy, beautiful hair naturally.
---
Back to Blog