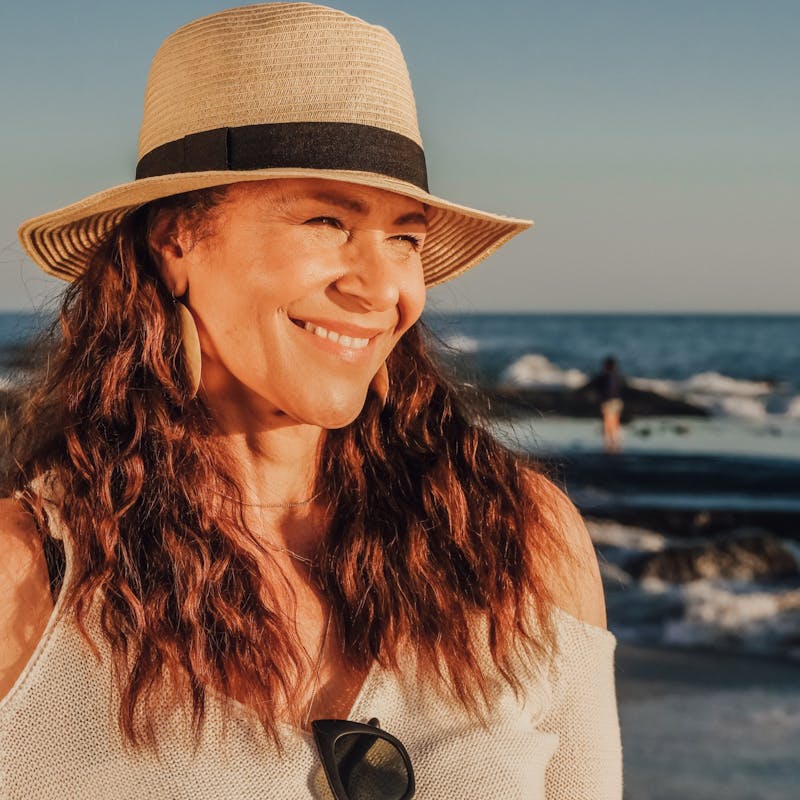 Are you in the market for a non-surgical solution to sagging skin? Maybe you are curious but confused by all of the different options available that promise a more youthful appearance. If you are noticing sagging in your cheeks, jowls, or neck, you should know about a skin rejuvenation regimen called Morpheus8 that specifically targets these areas to truly improve the appearance of skin.
The EmbraceRF Skin Tightening Regimen
To understand Morpheus8 face treatments, it is also important to also get to know what EmbraceRF is and how the technology comes together to provide results.
EmbraceRF is a state-of-the-art technology that can contour the face, reduce fat on the skin or neck, promote skin retraction, and target the layers of facial skin to promote the body's natural anti-aging process.
EmbraceRF isn't just a technique; it's also the name of a physical workstation that uses radiofrequency-assisted lipolysis (RFAL) to tighten skin and reduce fat with the help of handpieces that deliver radiofrequency below and above the skin. The handpieces employ different techniques to tighten skin and reduce the appearance of skin imperfections.
What Is Morpheus8?
Morpheus8 is a specialized handpiece that is used in conjunction with the EmbraceRF machine. Treatment via Morpheus8 is an advanced form of microneedling — where tiny punctures are made in the skin to stimulate the body's natural release of collagen.
With Morpheus8, microneedling technology is combined with radiofrequency energy via the EmbraceRF workstation.
How Does Morpheus8 Work?
During the procedure, the Morpheus8 handpiece delivers an array of tiny pinpricks to stimulate your skin's collagen production. At the same time, the device delivers radiofrequency heating as 24 coated pins penetrate deep into your skin and fat layers, creating tiny holes.
Your body will heal over these holes by producing extra collagen, the substance that develops the resulting rejuvenated, more youthful-looking skin.
By penetrating deep into the skin and fat, Morpheus8 treatment "morphs" the contours of the face into a smoother, sleeker version of itself. After Morpheus8 face treatments, your skin will be full of collagen and elastin. Fresh, new skin will help you look and feel more youthful.
How Soon Will I See Results?
While you may notice small improvements after just a few days, it usually takes about three weeks to see the full results of Morpheus8 treatment.
Keep in mind that the result time can vary depending on the severity of your skin problems. Three weeks is not a long time to wait to see the incredible anti-aging effects Morpheus8 face treatments could have on your skin.
Can Morpheus8 Be Used on Other Areas of the Body?
While Morpheus8 face treatments are its most well-known use, Morpheus8 technology can be used on a variety of other skin problems and areas of the body, such as:
Skin discolorations
Acne scars
Surgical scars
Wrinkles
Stretch marks
If you have one of the conditions above, it's possible this skin rejuvenation procedure may be right for you.
Is Morpheus8 Good for Dark Skin?
Some skin treatments are not suitable for people with dark skin, but Morpheus8 treatments are perfectly safe for dark complexions and achieve the same great results on any shade of skin, including increased collagen production, renewed skin, and visible firming.
What to Expect During a Morpheus8 Face Treatment
Morpheus8 is a non-surgical therapy. A topical numbing agent can be provided on request. The Morpheus8 arm is then applied to your face.
If you anticipate having anxiety or discomfort during the procedure, we offer the Pro-Nox nitrous oxide delivery system to ensure your peace of mind. Pro-Nox helps to calm the nerves but should not interfere with driving after your session.
How Many Sessions Will I need?
One to three Morpheus8 sessions are usually all that is needed to see contoured, rejuvenated skin.
What Happens After the Treatment?
You may see micro-lesions a few days after treatment and may notice slight redness for up to one week. Some patients notice tightness in the treatment area for about an hour immediately afterward.
Moisturize the treatment area and avoid direct sun exposure, using a broad-spectrum SPF sunscreen when going outside. Wait a day or two before applying makeup.
Continuous Improvement
One of the most appealing aspects of Morpheus8 face treatment is that improvements continue for up to three months after treatment. As your skin heals from the tiny pinpricks from the procedure, your body will naturally continue to produce collagen.
Collagen production is what contributes to reduced wrinkles, improved complexion, and the tightening of sagging skin.
The even better news is that the natural decline of collagen in the face during the aging process can start to improve once the Morpheus8 device stimulates these mechanisms. In other words, your Morpheus8 treatment results will only improve over time.
Skin Rejuvenation with Morpheus8, Now Available in the Washington, D.C., and Arlington, VA, area
If noticeable, natural-looking results from a non-invasive, state-of-the-art procedure sound like the kind of skin rejuvenation treatment you're looking for in the Washington, D.C., and Arlington, VA, area, then the facial plastic surgeons at Chevy Chase Facial Plastic Surgery can help.
Dr. Jennifer Parker Porter, founder and medical lead at Chevy Chase Facial Plastic Surgery, will take the time to listen to and analyze your facial anatomy and skin to provide the best recommendation to meet your needs.
If you are concerned about costs, you can discuss pricing with our team after you consult with Dr. Porter. Costs are based on your current face and neck presentation, the problem you are hoping to treat, your desired results, and what modality will be used.
For more information about Morpheus8 or any other facial rejuvenating treatment, contact us to schedule an initial consultation.
---
Back to Blog