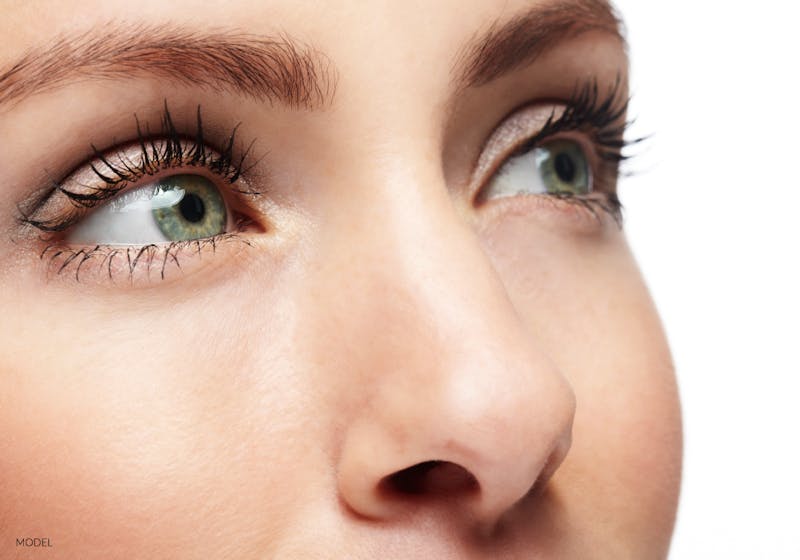 Men and women all over Washington, DC come to see Dr. Porter at Chevy Chase Facial Plastic Surgery each year to make a change to their nose through rhinoplasty. In fact, according to the, rhinoplasty is one of the top three plastic surgery procedures performed in America. Not only can a nose job give you the profile you've always wanted, but it can also help patients in a functional way. If you struggle to breathe because of your nose shape or a deviated septum, rhinoplasty is the surgery that can help you get back to leading a full life. When it comes to rhinoplasty, precision and skill are key. Dr. Porter will perform one of two types of rhinoplasty procedures to give you the look you want. Each type changes the nose shape in different ways, so your rhinoplasty treatment plan will be based strictly on you and your ultimate cosmetic or functional goals.
Types of Rhinoplasty
Every Washington, DC patient Dr. Porter sees is different and unique. Therefore, every rhinoplasty she performs is different and unique. As we mentioned above, depending on your specific needs and desires, Dr. Porter will use one of the following types of rhinoplasty procedures: Open Rhinoplasty Open rhinoplasty procedures are used to address more extensive concerns, such as significant reshaping of the nose. For this approach, Dr. Porter will first make a small incision just under the tip of the nose, in between the nostrils. This incision is tiny and will be well hidden, but by placing it on the outside of the nose, Dr. Porter will have access to the nasal structures she needs to adjust. Through this incision, Dr. Porter will lift the soft tissues covering the nose and sculpt and adjust the nose to a more flattering shape. Open rhinoplasty is more involved and Washington, DC patients will require a longer healing period before they are able to see their final results. Closed Rhinoplasty Closed rhinoplasty procedures are most commonly used for Washington, DC men and women who only need minor adjustments to their nose. For this approach, Dr. Porter will make incisions inside her patient's nostrils, rather than on the outside of the nose as with open rhinoplasty. Even though incisions are made inside the nostrils with this procedure, Dr. Porter will still gain access to the needed structures of the nose by lifting the soft tissues covering the nose to change the bone and cartilage to a more desired shape. The best thing about this type of rhinoplasty is the lack of visible scarring left behind. Healing from closed rhinoplasty also goes more quickly, and patients can see their final results faster than they can with open rhinoplasty.
Rhinoplasty With Dr. Porter at Chevy Chase Facial Plastic Surgery
With every rhinoplasty procedure she performs, Dr. Porter produces natural-looking results that are in harmony with each patient's unique features. She will carefully consider the functional aspect of your procedure to improve or maintain proper breathing, in addition to the aesthetic appearance you long for. Call her office in Washington, DC today at (301) 652-8191 to schedule your initial consultation!
---
Back to Blog