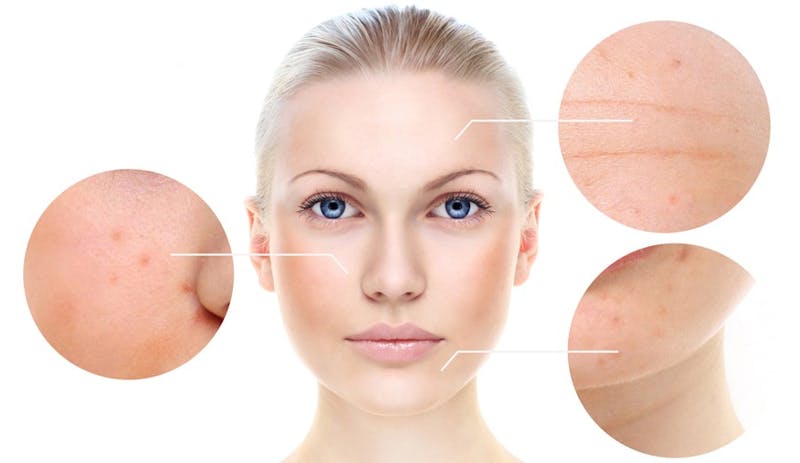 Your skin is the largest organ in your body. It's important to give it the attention it needs and deserves, especially when it comes to the skin on your face. Everyone's always talking about new treatment methods that can help correct pigmentation, acne scars, dry skin, and dull complexions. Chemical peels are one of the many ways you can achieve a smoother and more even complexion. Chevy Chase Facial Plastic Surgery in Bethesda, MD offers a wide range of skincare treatments to help you achieve your skincare goals and learn more on how long do chemical peels last?
What Is a Chemical Peel?
A chemical peel is a powerful skin exfoliating solution applied to the face, neck, or hands to reveal the smooth and clear skin underneath. What makes this technique so popular is that it's useful for a variety of skin concerns.
Are All Chemical Peels the Same?
No, there are different peels. Peels are generally classified by their ingredients. Each skin condition may respond differently to the ingredients in a peel. For example, wrinkles, pigment problems, and superficial blemishes respond very well to a stronger peel. Acne often responds best to salicylic acid peels. Alpha-hydroxy (AHA), glycolic, lactic, or fruit acid peels are among the gentlest peels. Stronger options like trichloroacetic acid peels penetrate the skin more deeply and can rid the skin of wrinkles. All peels can provide skin rejuvenating benefits, but your skin's type and condition dictate which peel to use.
How Does a Chemical Peel Work?
The exact process varies depending on the chosen peel. Your skin is thoroughly cleansed and prepared for the treatment before the application of the peel. Next, a chemical solution is applied to your skin and left in place for a designated time. While you wait, the peel solution exfoliates the skin. Once the peel has completed its work, it is peeled away to reveal new, regenerated skin.
Difference Between At-Home and Professional Peels
Within the beauty community, do-it-yourself options are very popular. There are multiple articles that go over how to create your own peel at home, but is it worth it? When it comes to creating your own skincare, using natural ingredients is recommended. However, you won't achieve the same results as you would if you went to a licensed esthetician or dermatologist. By visiting a certified skincare clinic, you can feel confident that the peel will be performed correctly. Additionally, some peels can be customized to meet your needs. You miss out on your skin evaluation when you create your own peel and apply it in your home. If you want to purchase a product that functions as a mild or superficial peel, you can apply this safely in your home before you go to bed. However, if you want to achieve the benefits that come with a medium or deep peel, it's highly recommended that you visit a professional. That way you remove all potential for chemical burns or uneven results. Our team of talented skincare professionals will help you determine what type of peel would work best for your skin type and your goals. Get the best results by visiting a professional for your chemical peel.
What to Expect After a Peel
Every peel is different and what to expect after a chemical peel changes based on the depth of the peel. With all peels, wearing sunscreen is immensely important. A chemical peel is essentially exposing a new layer of your skin. That skin is unprotected and sensitive, so it must be protected properly. Your doctor can recommend specific SPF's and other products to use in the days following your peel. Generally, if you receive a superficial peel, you will notice results soon after the peel is complete. You should moisturize daily and apply sunscreen before going out in the sun to maintain the results. After a medium peel, you can expect some slight peeling after the treatment is complete. You should do your best to stay out of the direct sun for a few days. After a TCA peel, which is the deepest peel, you can expect to experience redness for a few days following the treatment. Your doctor will discuss with you what products you should use while your skin is healing. It's important to stay out of the sun as much as possible until your new skin heals. Moisturizer and SPF sunscreen are your two best friends after any type of peel.
What's the Difference Between a Facial and a Chemical Peel?
Chemical peels and facials are both designed to give you smoother and clearer skin, but they achieve these results in very different ways. Based on your goals and skin type, your doctor can recommend a facial or a chemical peel. Overall, these two skincare treatments will help you obtain a smoother, more even, and healthier complexion.
Facials
Facials are designed to thoroughly clean your face and provide your skin with the nutrients that it needs. Your esthetician will analyze your skin and recommend a variety of ingredients to add to your facial to help you achieve your desired look. Facials also tend to involve face massages to stimulate blood flow throughout your skin. The treatment is followed by a toner and moisturizer to lock in the products used during the facial. These are completely customizable to fit your needs and will leave your skin feeling refreshed and smooth. Facials have the ability to: Remove whiteheads and blackheads Exfoliate to remove dead skin Reduce the effects of environmental toxins Stimulate cell growth Strengthen the skin's natural barrier Heal skin and smooth texture Clean pores and moisturize the skin Speak with your doctor to determine what kind of facial would work best with your skin type.
Chemical Peels
Although a chemical peel is similar to a facial, it is designed to penetrate the skin instead of simply targeting the top layer of skin. The chemicals in a peel will exfoliate multiple layers of the skin and give you the desired results you're looking for. Facials and peels have similar benefits when it comes to smoothing out the texture of your face and cleansing the skin, but a chemical peel goes a step further. Here are some chemical peel benefits: Remove the outer layer of the skin from the face Stimulate new cell growth Reduce fine lines and wrinkles Correct irregular pigmentation in the skin Repair sun damage Improve the appearance of acne scars A chemical peel will strip the top layers of your skin and promote a new layer of skin to grow. This process reveals new skin on your face that's smoother, younger, and healthier.
How Often Can You Get a Chemical Peel?
The new layers of skin need time to heal after any type of peel, which is why it's important to give your skin time to rest and recover before performing another treatment. For a superficial peel, you can receive one once a month but need at least two weeks between treatments to allow your skin to heal and achieve the desired results. A medium peel should only be performed every three to six months since it penetrates to deeper levels within your skin. A deep chemical peel addresses serious skin imperfections, which is why it's only recommended to receive this type of peel once. You can supplement the success of the deep peel by following up with other peels to address more surface-level concerns within your skin.
Consider a Peel
A chemical peel is created to target more severe sun damage, signs of aging, and discoloration in your skin. They penetrate past the top layer of your skin to give you more youthful and healthy-looking skin. A facial simply targets the top layers of your skin to cleanse, moisturize and smooth out the texture of your skin. A skincare professional can assess your skin to determine what type of facial or chemical peel would work best to help you achieve the beautiful skin you're looking for. Overall, a chemical peel can help you achieve long-lasting results in the texture and color of your face. Contact us at Chevy Chase Facial Plastic Surgery in Bethesda MD today to schedule a consultation.
---
Back to Blog