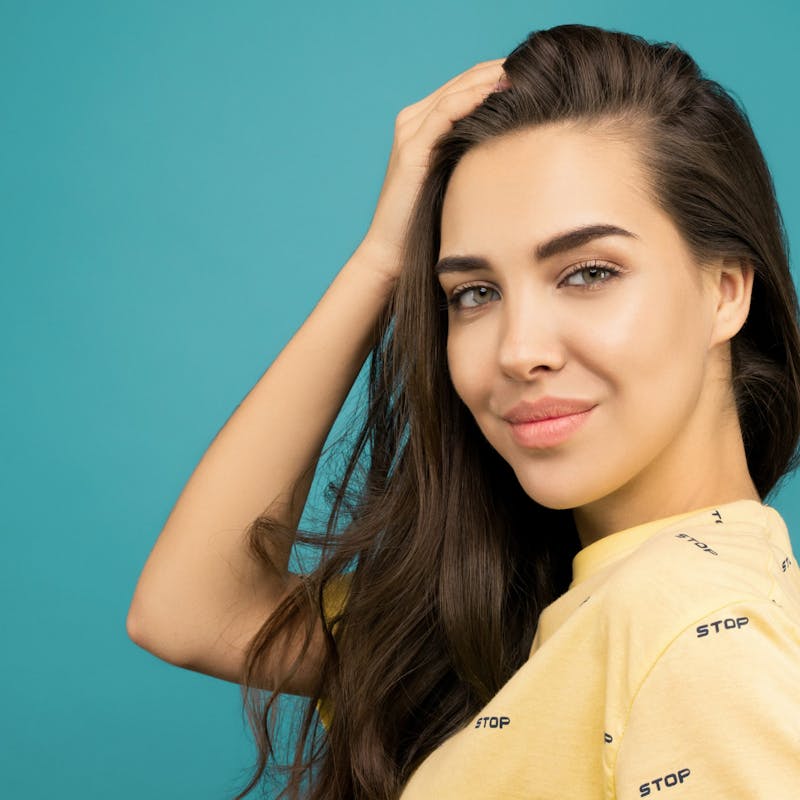 As you age, it's common to develop loose, sagging skin around the face and neck. This happens when collagen and elastin begin to decline, making skin unable to remain firm and tight. This is a natural occurrence with age, but most people wish to restore a more youthful appearance. Chevy Chase Facial Plastic Surgery in Bethesda, MD, offers various skin tightening treatments to help clients get younger-looking skin. These procedures use Embrace RF technology to tighten and firm the skin, reducing any sagging or wrinkling. Read on to learn more about Embrace RF and different types of skin tightening procedures.
What Is Embrace RF?
Embrace RF is an innovative technology that can be used to tighten the skin and resolve signs of aging.
"RF" refers to radiofrequency. When radiofrequency energy is delivered strategically into the skin, it interacts directly with your cells to produce a tightening and firming effect. RF energy can be used on skin that has started to sag downwards with age or extreme weight loss. It can also reduce wrinkling or creasing due to collagen and elastin loss.
Skin Tightening Treatments
Various cosmetic treatments use Embrace RF technology to tighten the skin. Three of the most popular treatments are FaceTite, Morpheus8, and AccuTite. Learn more about each of these treatments below.
FaceTite
FaceTite is a cosmetic procedure that can tighten hanging skin on the face and neck while reducing fat cells. It is often considered a non-surgical alternative to traditional facelift surgery, as it can produce similar results. FaceTite works in the subdermal layer of the skin, recontouring the shape of the face, neck, and jawline.
The FaceTite procedure combines radiofrequency energy with liposuction technology to remove small amounts of fat from the face and tighten the skin. Clients choose FaceTite because it can produce significant anti-aging results without large incisions or a long recovery process.
Morpheus8
Morpheus8 is a beneficial cosmetic treatment that combines microneedling and radiofrequency energy to produce a variety of aesthetic results. These results include tighter skin, more even skin texture, smaller pores, and fewer fine lines or wrinkles.
Microneedling uses ultrafine needles to make punctures in the skin. These microscopic punctures stimulate a healing response that can increase collagen production. When microneedling is used in conjunction with radiofrequency energy, it can make the skin look firmer and more youthful overall.
AccuTite
AccuTite is a focal radiofrequency treatment that is non-surgical and minimally invasive. It is a variation of the FaceTite procedure, but AccuTite is designed to treat smaller areas of skin. It is a great option for patients who have very localized problem areas around the face, neck, or body.
The AccuTite treatment uses radiofrequency energy and lipolysis to reduce fat cell accumulation and tighten the skin. Many people choose AccuTite to treat sagging skin under the eyes and around the jowls. This can give the face a more youthful, contoured appearance when applied to certain areas.
The Best Candidates for Skin Tightening Treatment
Are you interested in skin tightening treatment? Embrace RF technology can help many people reduce sagging and wrinkling in their skin, leading to a more youthful appearance.
Ideal candidates for skin tightening treatment will have loose or sagging skin. Many patients experience loose or sagging skin due to the natural aging process, but it could also be the result of significant weight loss.
To determine whether you would benefit from an Embrace RF treatment, you need to have a consultation with a cosmetic medicine provider. We can evaluate your skin and confirm that skin tightening with radiofrequency is the right option to meet your needs.
How Are Embrace RF Treatments Performed?
Each skin tightening treatment is slightly different in how it is performed. Most treatments, including FaceTite and Morpheus8, use handheld devices to deliver radiofrequency energy deep into the skin. Clients are able to lay back and relax while one of our aesthetic medicine providers administers treatment.
During a FaceTite or AccuTite procedure, a handheld device gently reduces fat cells while emitting radiofrequency energy into your skin's cells. This radiofrequency energy makes changes at the cellular level that can tighten the skin.
In a Morpheus8 treatment, a handheld device is used to perform microneedling. Tiny needles will be injected into the skin at rapid speed to make microscopic punctures. At the same time, intense radiofrequency energy is emitted deep into your skin.
The combined effects of microneedling and radiofrequency energy can lead to new skin cell growth that leads to smoother, tighter skin.
Skin Tightening Results
One of the best things about Embrace RF skin tightening treatments is that they don't require any real recovery or downtime. These are minimally invasive outpatient procedures that allow you to return home as soon as your treatment is over.
Embrace RF procedures do not require sutures or general anesthesia, which means there is no extensive aftercare. Patients are able to resume their normal activities almost immediately after treatment.
It can take several weeks to see results from your skin tightening treatment. Some procedures require multiple sessions to see optimal results. The number of sessions you need to produce your desired outcome can be determined during your initial consultation appointment.
Skin Tightening Procedures at Chevy Chase Facial Plastic Surgery
Do you struggle with loose, sagging skin that has given you an aged appearance? Embrace RF technology can help tighten your loose, wrinkled skin and create a more youthful-looking face.
Chevy Chase Facial Plastic Surgery in Bethesda, MD, offers skin tightening procedures that use Embrace RF technology. Contact us online or by phone to learn more about our skin tightening options.
---
Back to Blog