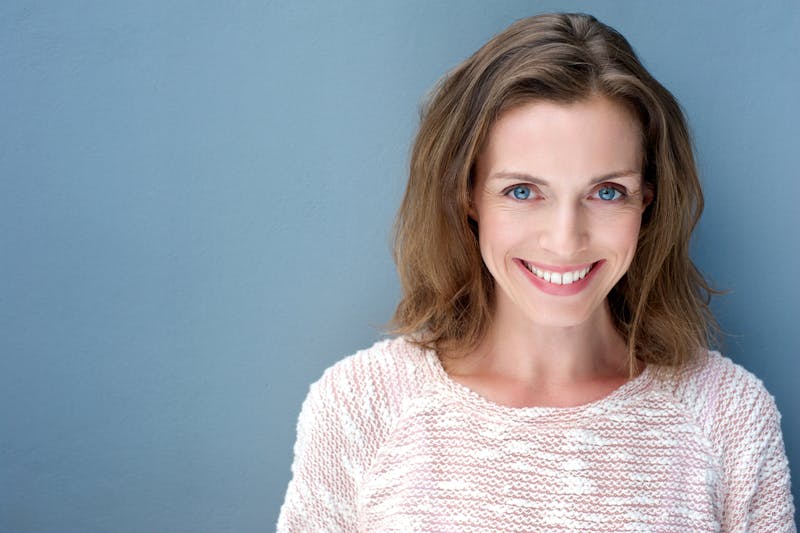 Facelift procedures are one of the most common plastic surgery procedures in the world. When you think about plastic surgery, a facelift might be the first procedure to come to mind. But there is more than one type of facelift procedure, such as a mid-facelift or a deep plane facelift. At Chevy Chase Plastic Surgery in Bethesda, MD, our expert surgeons know that certain facelift procedures may be better suited to your aesthetic needs. A deep plane lift is an advanced facelift that does more than tightening the superficial layer of the skin to minimize the visible signs of aging. This particular lift can improve the appearance of the cheeks, neck, and jowls by tightening the underlying tissues and ligaments in the skin. Ideal for moderate to severe age-related concerns, a deep plane lift can easily reduce the appearance of advanced signs of aging, particularly on the lower face.
Can I Get a Deep Plane Facelift Near Me?
Because a deep plane lift is a slightly more advanced procedure, many people wonder if there is a convenient location to have this procedure. The good news for Maryland citizens is that you will be able to get a deep plane facelift in the Washington, DC area at Chevy Chase Plastic Surgery. Although this is an advanced procedure, our skilled surgeons are expert hands at refining and rejuvenating your appearance. It's important to have a plastic surgery procedure performed by certified experts. While it may be easy to search for "deep plane facelift near me", you should be sure to study the surgeons who will be in charge of your anti-aging procedure. At our clinic, both Dr. Porter and Dr. Sitapara are expert surgeons with several years of experience in advanced plastic surgery, including deep plane lifts.
Why Is This Procedure Different From a Traditional Facelift?
The main difference between this lift and a traditional facelift is the amount of tissue that is lifted with the procedure. Although both procedures are designed to reduce the visible signs of aging, a traditional facelift only tightens the superficial layer of skin on the lower face and neck. A deep plane lift, on the other hand, addresses the root causes of visible aging by tightening and repositioning the ligaments and internal structures of the skin. A deep plane lift reverses the signs of aging from the inside out, starting from the deepest areas of your face and refining the superficial layer of the skin. This procedure typically involves repositioning the superficial musculoaponeurotic system (SMAS) to create a natural-looking restoration of your youthful appearance. In other words, this procedure disproves the idea that beauty is "only skin deep".
Why Should I Consider a Deep Plane Facelift in Washington, DC?
So, what are the benefits of this procedure other than the fact that a deep plane lift can be used to correct even the most severe signs of visible aging? For one thing, you can expect more natural-looking results when you use this procedure. Because a deep plane lift also addresses the underlying ligaments, the superficial lifting of the skin also appears more natural than simply tightening the skin with a traditional lift. More Than Skin Tightening A traditional facelift tightens the skin to minimize the appearance of fine lines and wrinkles, but a deep plane lift can do so much more. This procedure tightens facial muscles and repositions facial fat along with other underlying tissues and ligaments to restructure and restore the face. This can help you redefine the shape of your jaw, chin, and upper neck. Unlike a traditional lift, you can correct deep nasolabial folds, severe neck sagging, and drooping jowls with this procedure.
When Should I Have This Procedure?
The natural aging process is slightly different for everyone. While most people start to lose collagen production around age 30, it's often true that women people with fair skin show visible signs of aging much earlier than people who have medium to dark complexions. You should have this procedure when the visible signs of aging are moderate to severe. For some, this means you will have a lift procedure between the ages of 40 and 50, while others may need to wait until they are 60 for this procedure because they are aging at a slower rate. There is no particular age where this treatment is most successful. However, some people do prefer to have an early lift.
Why Should I Consider an Early Lift?
An early lift, or a procedure that you have by the age of 40, is typically only necessary with the visible signs of aging are particularly advanced for your physical age. Some lifestyle factors may contribute to needing an earlier lift, such as stress, tobacco consumption, and sun damage. Sometimes, your genetics will also influence how quickly you age and how soon you will want to correct the visible signs of aging, That said, this procedure is still effective after the age of 50 and can even be effective for several years after the age of 60. Because the results of this treatment are intended to last for several years, having a deep plane lift later in life may last you for over a decade.
Do I Need a Consultation?
When it comes to plastic surgery, a consultation is one of the most critical factors for your treatment. A consultation allows us the opportunity to examine your skin and discuss your aesthetic goals. It's very important to be clear about the results you want from this procedure. During your consultation, our expert surgeons will examine your facial anatomy, go over your medical history, and discuss the results you can expect from this procedure.
What Should I Do Before Treatment?
Like any other plastic surgery, you will be given preparation instructions to help you prepare for your procedure. One of the cardinal rules for plastic surgery is to discontinue taking any blood-thinning supplements or medications for at least three to five days before your procedure. You will also be given instructions on how to prepare for general anesthesia or sedatives that will be used during your treatment, such as not eating for at least 12 hours before your appointment.
What Is Recovery Like?
Although a deep plane lift is more invasive than a traditional facelift, you will still have a relatively short recovery period compared to other aesthetic procedures. Your recovery period for this procedure will last for about a month. At this time, you will be able to return to your normal daily activities, including light exercise. While some people can return to work after one to two weeks, others like to take more time for recovery. Immediately after your procedure, you should arrange for transportation and some at-home monitoring. It's important to rest, avoid bending, and avoid hot water, steam, or heat for at least 24 hours after your surgery. You should also try to eat soft or liquid foods for the first few days and sleep with your head elevated. We will give you more specific instructions after your procedure.
Am I a Good Candidate?
People who are good candidates for a traditional facelift are also generally good candidates for a deep plane facelift, as well. However, because a deep plane lift can be used by younger people, older people, and people who might not be qualified for other plastic surgery procedures, the chances are high that you are eligible for this treatment even if you are not eligible for a traditional lift. You are likely a good candidate for this treatment if you have moderate to severe signs of visible aging. Women and men are equally eligible for this procedure. However, women who are pregnant are not qualified for this treatment. There may be other medical restrictions that will disqualify you from this procedure, such as poor general health that will not allow you to use certain sedatives during your surgery.
Renew Your Beauty With a Deep Plane Facelift in Maryland Today
A deep plane facelift in Bethesda can help you look years younger and can produce results that last for several years. Although the natural aging process is unstoppable, you can slow this process down with the right plastic surgery technique. For many people, a deep plane lift is more practical than a traditional facelift, particularly for those who have moderate to severe signs of visible aging that do not respond to other aesthetic treatments. Please call Chevy Chase Facial Plastic Surgery in Bethesda, MD to schedule your consultation today.
---
Back to Blog