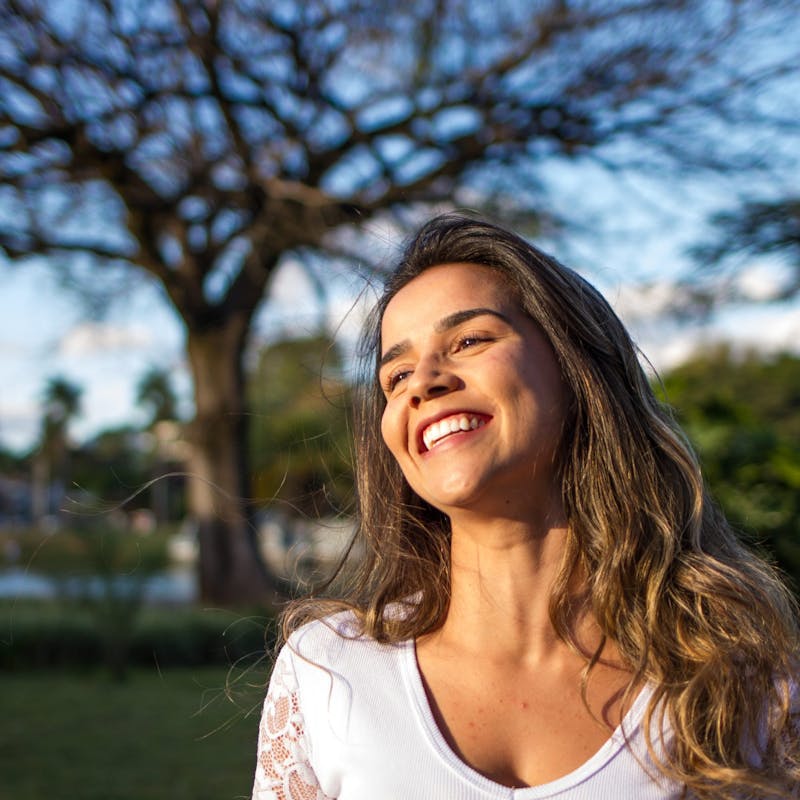 Have you ever faced shelves full of skin treatments at your local pharmacy, all promising to erase wrinkles and treat fine lines, and wondered, "What can I try that really works?" If you are ready to leave the pharmacy shelves behind and start experiencing real results, consider what Botox treatment can accomplish for your skin rejuvenation goals in the hands of an experienced facial plastic surgeon.
Proven and Trusted for over 15 Years
Among cosmetic treatments that include injectables, Botox has consistently been the number one cosmetic treatment for over 15 years. Read on to discover why the name "Botox" has become synonymous with wrinkle treatment.
What Does Botox Do?
Over time, the movement of facial muscles creates tension, resulting in creases that add lines to a smooth complexion. Sun exposure and natural aging also play a role in creating these lines. Lines can make you look older or more tired than you are. Botox smooths out these lines and creases, drastically reducing the signs of aging.
Where Does Botox Work Best?
Botox treatment works best on what is known as "dynamic" wrinkles, or lines and furrows that are caused by the motion of muscles in your face. Probably best known as the original treatment among injectables for brow lines or furrows, Botox treatment has progressed as a treatment for different areas of the face and neck, such as:
Lines between the eyebrows
Lines on the forehead
Crow's feet
Horizontal wrinkles on the upper nose
Vertical wrinkles on the upper and lower lip
Furrows at lip corners
Skin irregularities on the chin
Treatment with Botox in these areas results in a more youthful-looking and rested appearance.
What to Expect During Treatment
One of the distinguishing benefits of Botox treatment is the convenience of the procedure. Botox treatment takes place in-office in just five minutes. This makes it a great option for busy professionals who want to experience reduced signs of aging without a huge time commitment or disruption to their personal and professional lives.
Results are visible within two weeks. There's no need to stay out of the public eye to heal. While the type of wrinkle being treated determines the number of treatments that will be needed, results are typically noticeable after just one session.
Who Can Receive Botox?
Botox is appropriate for a wide range of people seeking a more youthful appearance. If you have dynamic wrinkles, or wrinkles that show when you use the muscles in your face, are in overall good health, and are at least 18 years old, the chances are you can receive Botox treatment.
Before the procedure, we will perform a thorough examination to get a better look at your wrinkles and learn more about your expectations.
Even though Botox is highly suitable for a large number of patients, only an experienced facial plastic surgeon can determine whether Botox is the right solution for the results you want to achieve.
Treatment Is Individualized
There are different ways Botox can be used to help you achieve the results you want. For example, a technique known as "sprinkle Botox" is used by those who want to have fewer wrinkles while keeping natural facial movements.
Sprinkle treatments will not last as long as traditional Botox injections; patients on this regimen typically receive treatments every few months.
Even if you walk into a consultation requesting Botox, only an experienced facial plastic surgeon can determine whether it's the right treatment for you. The goal is to ensure you leave the office with the results you desire and with a plan of care that reflects this.
Can Botox Be Used with Other Skin Treatments?
In some cases, after a thorough examination, we may recommend an alternative treatment or even a combination of various treatments that include Botox as a component.
For example, if you are receiving a sprinkle Botox treatment, you may typically also receive a skincare treatment such as:
HydraFacial MD
SkinPen microneedling
Chemical peels
The HydraFacial MD treatment is easily tolerated by even the most sensitive skin types. Dead skin cells are removed, impurities are extracted, and hydrating serums are delivered for glowing results.
Microneedling with SkinPen is another well-tolerated treatment that can be used concomitantly with Botox. The SkinPen makes tiny punctures on the top layer of your skin to stimulate collagen production, resulting in smoother, healthier-looking skin.
Chemical peels peel away dead skin from the surface of your face, improving acne-prone skin, areas of hyperpigmentation, fine lines, and pores.
Other Injectables Are Available
While Botox has become a household word, you should know there are other brand-name injectables that work the same way as Botox, with some small differences.
Dysport is a neurotoxin like Botox that has a quicker onset of action than Botox. It works especially well on crow's feet, and unlike Botox, it won't cause skin to appear shiny after the procedure.
Jeuveau is a newcomer to the neurotoxin armamentarium. While it lacks Botox's recognizable name, it provides results similar to Botox.
Explore Botox with Chevy Chase Facial Plastic Surgery
The only way to know for sure what treatment is best for you is to consult with an experienced facial plastic surgeon.
At Chevy Chase Facial Plastic Surgery, conveniently located near Washington, D.C., and Arlington, VA, our founder, Dr. Jennifer Parker Porter, will take into account your face shape, bone structure, age, skin thickness, and a variety of other factors to ensure the best outcome.
Our skilled treatment providers offer a wide range of cosmetic treatments. Explore injectables such as Botox, laser surgery procedures, facial plastic surgery, and aesthetic treatments like microdermabrasion and superficial chemical peels. Contact us today for a consultation.
---
Back to Blog