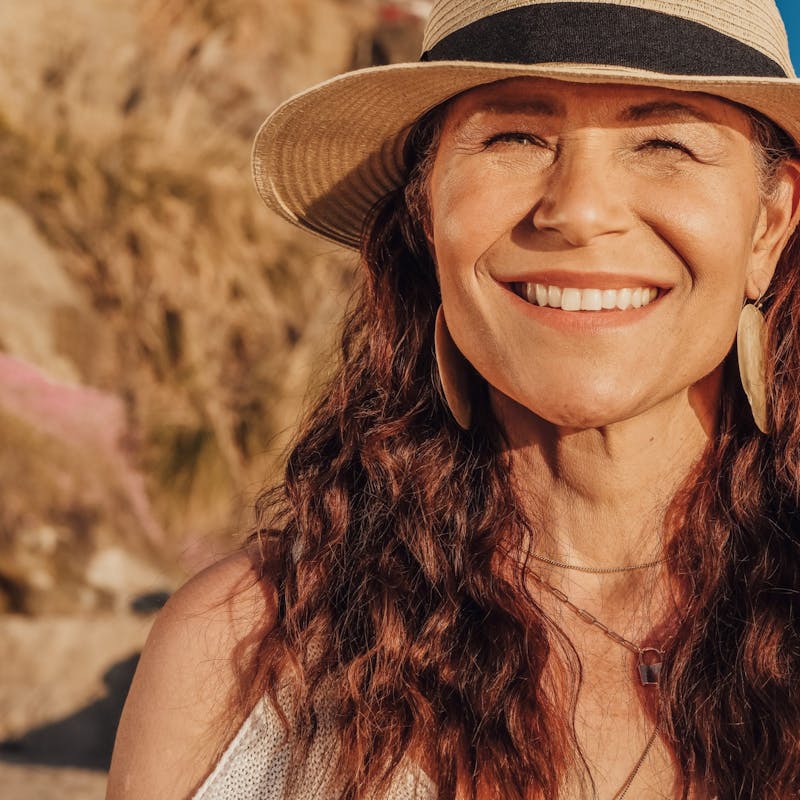 Over time, one of the most common effects of aging is a loss of elasticity in the skin. As your skin begins to sag, you might become curious about the options you have for effective skin tightening procedures. While surgeries designed to tighten the skin are safe and effective, they might require more recovery time than you'd like to spend. At Chevy Chase Facial Plastic Surgery, our experienced medical professionals offer another kind of solution: FaceTite, a non-surgical skin tightening procedure.
What Is FaceTite?
FaceTite is an advanced, minimally-invasive, non-surgical skin tightening alternative to contouring a patient's face and small areas of the body.
FaceTite is FDA-approved and uses radiofrequency energy under the surface of the skin to help melt fat, tighten skin, and stimulate collagen production.
FaceTite has three main uses. These include:
Facial Contouring
FaceTite allows our medical providers to offer facial contouring and skin tightening. The controlled thermal field of FaceTite technology provides fat coagulation and tissue remodeling within the sub-dermal plane.
Skin Contraction
FaceTite enables skin contraction – also known as skin tightening – without the need for excisional surgery.
Treating Small Areas of the Body
FaceTite can be used to reduce fat and tighten skin on small areas of the body, as well.
Radiofrequency Energy and Your Skin
Radiofrequency therapy works by using low-energy radiation to heat the middle layer of your skin, which is known as the dermis.
Your skin has three main layers. These are called:
The epidermis
The dermis
The hypodermis
The dermis is the target for radiofrequency therapy because collagen and elastin exist in this layer of the skin.
How Radiofrequency Works
Radiofrequency uses energy waves to heat your dermis, which stimulates collagen production.
Why Collagen?
Collagen is one of the most important proteins in your body, especially when it comes to the health of your hair, skin, and nails.
Everyone has collagen. Collagen is the main reason why children and young adults have glowing, radiant skin. Once you hit your mid-twenties to early thirties, your body stops generating new collagen.
Your collagen stores continue to decline as you age, which is why your skin can start to sag, thin, or become prone to wrinkles.
Radiofrequency fights sagging skin by stimulating the growth of new collagen, resulting in tighter, more youthful-looking skin.
What to Expect During Treatment
During treatment, we'll offer you a local anesthetic to increase your comfort. Then, our doctor will make a small incision at the treatment site.
Next, we insert a thin metal probe into the incision in order to heat the tissue in the dermis. The device concentrates energy, which maximizes skin tightening and fat coagulation.
In total, the treatment lasts around 60 minutes from start to finish.
How Is FaceTite Different from a Facelift?
With a traditional facelift, incisions are made along the parameters of the face so the surgeon can pull back the flaps of skin to expose the tissues underneath. From there, a surgeon is able to lift and reposition these tissues and remove excess skin.
The results of a traditional facelift are fuller cheeks, tighter skin, and reduced or eliminated sagging around the jaw and other areas of the face.
Surgical facelifts are highly successful procedures that work to help many clients achieve their goals. However, when patients are looking for an alternative to a traditional facelift, FaceTite may be a less invasive option.
Other Benefits of FaceTite
One of the main benefits of FaceTite in contrast to other radiofrequency procedures is that it can penetrate deeper into the skin. This means its effects are more potent and the results are able to last longer.
Downtime is limited to three or four days, which is considerably shorter than the required recovery for surgical facelifts or laser treatments.
FaceTite is an outpatient procedure performed at our office, so there's no operating room or general anesthesia involved.
FaceTite is considered to be the next generation of radiofrequency treatments. It is able to penetrate deeper into the dermis with more control and precision than other devices. This means the full potency of the radiofrequency energy can be delivered directly where it's needed to provide optimal results.
How Soon Will I See Results? How Long Will They Last?
After your FaceTite treatment, it may take a little time to see your optimal results, as your body will be working to generate new collagen.
However, most patients start to notice tightening within the first week following their procedure – some even report that they feel results immediately.
In general, you'll start to notice tightening and contouring in the treated areas over the three or four months following your initial treatment. Up to 70% of the full potency of results are visible within six weeks.
The best results are noticeable within six months and continue to improve up to a year after treatment.
If you receive maintenance treatments, you'll keep your results even longer!
FaceTite is approved by the FDA to last for one year, although some patients report that their effects last up to five years.
Supporting Your Skin After Treatment
After receiving FaceTite, you can help to enhance your results and ensure long-lasting effects by supporting your skin effectively. Our professionals may recommend that you use SPF daily, along with high-quality, moisturizing skincare products.
During a consultation with our providers, we'll answer any questions you may have about the procedure and help you know how to best care for your skin after your treatment is complete.
Getting Started with Treatment
To get started with FaceTite, contact our incredible team at Chevy Chase Facial Plastic Surgery. Our experts will listen to your desired results and set up an effective treatment plan to help you meet your aesthetic goals.
Give us a call today to schedule your initial consultation.
---
Back to Blog